In this review I will talk about Kneader's Bakery in San Antonio, Texas. Keep reading to learn about the food, experience, and overall impression. Let's go!
The Food
Kneader's is a bakery and cafe. They serve assorted baked goods along with sandwiches, salads, soups, and more plus, the best part is that they have a drive-thru!
I have been here nearly a dozen times. They serve a ton of delicious baked goods including tasty drinks and coffee. Read all the way to the end where I'll share a secret to help you save 50% when you go visit!
This is what I usually get:
Chocolate croissant
Almond croissant
Chocolate eclair
Chocolate tart
Chocolate mousse dome
Petite cakes
Slices of pie (I've had banana cream, blueberry lemon, and cheesecake)
Brownies
I don't get all this at once, this is just what I've enjoyed over time.
They also have assorted cookies, even more pie flavors, and other delicious pastries.
From their food menu you can get things like:
Turkey bacon avocado sandwich
Club sandwich
French dip sandwich
Turkey bacon avocado salad
Chicken raspberry nut salad
Southwest BBQ chicken salad
Assorted soups
Assorted bread bowls
Breads and rolls like sourdough, hazelnut 12 grain, ciabatta, baguettes, and more
Then, the drinks:
Assorted smoothies in flavors like peach, strawberry, mango, pink pina colada and other flavors
Cold beverages like fountain drinks, fresh orange juice, fresh lemonades, frozen hot chocolate, and iced tea, among other options
Hot drinks like hot coffee and hot tea
If you want to be blown away, go here for breakfast or brunch. They have chunky cinnamon french toast, pecan pancakes, sourdough pancakes, American and Mexican omelets and more. And, they run out, so get there early!
Experience
I've eaten inside and gone through the drivethrough so many times.
Inside is clean and has a really nice ambiance. They have self-serve stations to prepare your coffee and drinks just the way you like.
When you walk in, you'll get in line, kind of like when you go into a Starbucks and stand in line until you make your way to the front.
On the way to the front you'll see all their pastries, breads, and merchandise they sell in store so there will be plenty to feast your eyes on while you wait to order.
It's really nice to eat inside at night because it's not nearly as packed as during the day, especially if you visit in the last hour they are open.
Plus going inside means you can see what everything looks like so you can make your decision on the baked goods you choose a lot easier on yourself.
They're very helpful and knowledgeable about their products. I've asked for help and guidance in ordering so many times.
Overall experience
I rate Kneader's Bakery and Cafe a 10 out of 10. I really love this place and their food is super delicious. I wish they had one in my city.
When you go here, this is the secret tip I mentioned up above, to getting half off your meal.
Go in the last thirty minutes that they're open on Saturday. That's 8:30pm or later.
That's because on Sunday they are closed so to avoid throwing away a lot of their food, they mark everything half off (baked goods). You can really load up on your favorites with a 50% off discount.
Go inside for this because I can't recall if it's for the drivethru as well. The first time I learned about this was from an announcement they made in store when I happened to be there around 8:40pm on a Saturday night.
Have you been to Kneader's?
What's your favorite thing from the menu?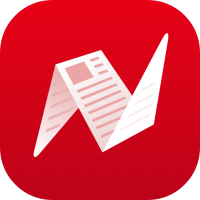 This is original content from NewsBreak's Creator Program. Join today to publish and share your own content.