The Harris County $30 million dollar COVID-19 Relief Fund is now accepting applications starting today. If you qualify, you could get a piece of the pie, a $1,500 direct payment provided by the Harris County Recovery assistance program. This is given to families that are still impacted by the COVID-19 pandemic. Keep reading to learn:
What is the Harris County COVID-19 Relief Fund
How to qualify
How to apply
Where to get more information
Let's go!
What is the Harris County COVID-19 Relief Fund?
Harris County still has over $30 million dollars in COVID-19 relief assistance to help residents of Harris County. This is funded by the American Rescue Plan Act and recipients will be able to use the money for pertinent expenses they incur such as:
Housing
Food
Utilities
Medical bills
Childcare
It's been more than a year later and unfortunately a lot of families are still impacted by the devastating COVID-19 pandemic.
Today, with a vaccine in distribution, the world is still trying to recover from a long battle with COVID-19.
Are we close to seeing recovery?
It may be many more years before we turn a corner, unfortunately.
Thankfully, government assistance is available to provide struggling families with much needed help to cope with the devastation COVID-19 has brought:
Death
Unemployment
An impacted economy
If you're living in Harris county and you qualify, you may be able to get a piece of the pie, a $1,500 direct payment from the Harris County Recovery assistance program.
Here's how it works...
Applications to the Harris County Recovery assistance program will be open starting Wednesday, July, 28th 2021 and last until August, 11th 2021.
If eligible, Harris County residents will receive a one-time payment of $1,500.
The funds will be dispersed directly to 20,000 Harris County families in late fall 2021. Payment will be received by direct deposit or certified mail.
How to qualify?
This is how the application process works..
Determine if you qualify
Apply
Get awarded (based on qualifying and other factors)
What makes this program unique is that it's not based on first come first serve like other relief programs may be. Instead, it will be based on applicants within the lowest income bracket and applications will be processed at random.
You must meet these requirements to qualify:
Must be within Harris County (inside or outside City of Houston limits)
Must be 18 years old or older (or be an emancipated minor)
Must self-certify they you have experienced economic hardship during the COVID-19 pandemic
Must have at least one family member enrolled in a public assistance program or, a total household income at or below 60% of the HUD Area Median Family Income ($33,300 one person; $47,520 family of four)
One payment will be made per family unit
At least one adult household family member must be a U.S. citizen, legal permanent resident, refugee, or other qualified noncitizen
How to apply?
Applicants can apply online at HarrisCountyRelief.org.
During the application, you'll be asked for the following:
Proof of ID
Proof of residency within Harris county
Proof of public benefits (documentation) or household income at or below 60% HUD Area Median Family Income
For questions about the types of documents that can be accepted, refer to the website, HarrisCountyRelief.org.
What do you think about this COVID-19 relief fund for Harris County? Are you for it or against it? Comment below to share your thoughts.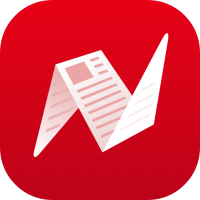 This is original content from NewsBreak's Creator Program. Join today to publish and share your own content.