In this restaurant review, I'm going to share my experience at The Catch in Richmond, Texas. Keep reading to learn about the food, experience, and overall impression.
The Food
The Catch serves seafood, Texas-Louisiana style. If you like cajun food, this is the place to check out.
They're located in Richmond on FM 723 right in front of the H-E-B.
I ordered online through Doordash and drove out to the restaurant to pick up. When I arrived, the food was ready, just 15 minutes after I ordered and I picked it up in 10 seconds and headed back to the car.
The service was good and I was greeted and felt welcomed right when I walked in the door.
They serve a variety of seafood like gator, fish, shrimp, oysters, crab legs, and more. They serve the protein grilled or fried. They also have po' boys, tacos, salads, baskets, soups, starters, drinks, and desserts.
Here's how the food was..
My husband and I paid around $60 and ordered two plates, an appetizer, and a dessert.
He ordered the Admiral's Platter which included:
Catfish
Whitefish
Oysters
Crawfish
Chicken tenders
Shrimp
It was all fried and it was on a bed of fries and included two hushpuppies.
I was a little hesitant about this dish for my husband since it was an all-fried platter but it wasn't oily or greasy. It was well seasoned and not heavy at all. They cooked it perfectly and it was delicious.
The fries were seasoned too and they tasted really good.
I ordered a plate which included fried catfish, sausage, and hushpuppies on a bed or rice. It came with red beans on the side and two sides. I ordered a side of red beans and rice and a side of potatoes and corn.
This was divine. It was very flavorful and my favorite was the fish and potatoes and corn. The potatoes were red potatoes and they were huge. They came with the corn in a brothy seasoned sauce which I wanted to pour all over the rice. It tasted that good.
The fish was crispy and flavorful. The red beans and rice were cooked with sausage and tasted really good. It was so much food and this plate along was under $14. A really good value for everything you get and it all tasted so good.
I don't even like sausage very much but, I really enjoyed their sausage and our meals came with lots of sauces on the side (tartar sauce and red cocktail sauce).
We got boudin balls for an appetizer and beignets for dessert. The boudin balls were delicious. The beignets were dusted with powdered sugar and light, even when they cooled down. It wasn't heavy or dense at all.
When I come here again I want to try the crab legs. You can get them cooked in one of their sauces. They have a bunch of sauces like garlic, lemon pepper, cajun, and others that all look tasty and I'm sure go really well with the crab legs.
All in all we were very pleased with The Catch and will be ordering again in the near future.
Experience
My experience here was pleasant. The restaurant was quiet. We ordered takeout and had our food ready when we arrived.
We were greeted when we walked in and the interior was gorgeously decorated and clean. I'd come here again and probably dine in next time.
Overall Impression
Overall, I'd rate The Catch a 9 out of 10. I was pleasantly surprised by this place. I wasn't really sure I'd be crazy about it. I just had a hankering for some seafood and honestly thought it would be average before I went there and tasted the food.
If you're near Richmond or Katy, head to The Catch. They have locations in Houston too!
Have you eaten at The Catch? What did you order?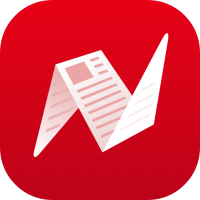 This is original content from NewsBreak's Creator Program. Join today to publish and share your own content.