In this restaurant review, I'll be going over Acadiana Cafe in San Antonio. Keep reading to learn more about the food, experience, and overall impression. Let's go!
The Food
Acadiana Cafe is a diner located in San Antonio, Texas in the northwest San Antonio area. They've been around for a while and if you're a San Antonio native, you've probably eaten here.
You will find a variety of menu items including:
Country fried steak
Fried catfish
Cajun sampler
Chicken and dumplings
Shrimp salad
Louisiana jambalaya and sausage
Chicken and sausage gumbo
Crawfish etoufee
You can see their menu definintely has a cajun flare to it.
If you love cajun food, this is a place to try.
I ate here and had the fried catfish. It was delicious.
The fried catfish platter was well seasoned and full of flavor. It landed on my plate delicious and ready to be eaten. I didn't even need to add salt, pepper, or hot sauce. It was hot, fresh, and crispy. I ate every last plate with no leftovers for a doggy bag.
It comes with two sides and bread.
The sides include:
Red beans and rice
Chicken and dumpings
Rice and gravy
French fries
Mashed potatoes
Fried okra
Coleslaw
Corn on the cob
Sliced tomatoes
I had the fried okra and mashed potatoes for my sides. Fried fish and mashed potatoes is one of my favorite pairings. You dip the fish in the potatoes, kind of like you'd do with meatloaf or steak and it's melt-in-your-mouth good.
Their appetizers include:
Fried veggies like fried mushrooms or fried pickles
Fried cheese stick
Cajun nachos
Alligator strips
For beverages they do have wine and beer. You can also get cocktails like margaritas, swamp water, cajun coffee, shark's tooth and other specialty drinks.
The desserts:
The desserts will make your mouth water. They have mud pie, peach cobbler, cobbler and icecream, and bread pudding.
They also have family platters which can save you some money if you're feeding a large group. Family platters include meals like chicken and dumplings, fried popcorn shrimp, red beans with rice and sausage, baked chicken breasts, cajun fried catfish, and other family meal options.
Special events:
Their cajun deep fried turkey is available during Thanksgiving. I have heard good things about it. Fried turkey is juicy and flavorful. It'll save you a lot of time in the kitchen too on Thanksgiving.
Sides available to accompany include:
Cornbread dressing
Turkey giblet gravy
Mashed potatoes
Green beans
Country greens
Red beans or red beans with rice
Cornbread
Biscuits
Cranberry sauce
Black eyed peas
Cajun cabbage
Chicken and dumplings
Assorted pies like pumpkin and pecan
The food here is good.
The staff is nice, they provide good service, and I love how large the menu is.
Experience
My experience at Acadiana Cafe was pleasant. The waitstaff was friendly and helpful. We got our food and drinks promptly and the restaurant felt very welcoming.
During the holidays they have fried turkeys and they're known for adding seasonal foods to their menu during the year as well.
If you're a seafood lover or you enjoy cajun food, you'll love this place.
A family member of mine recently visited this place and thought it was mediocre. Everyone has different tastes but one thing is for certain, you'll definitely find something to order here from their humungous menu.
Go to Acadiana Cafe in the evening and try one of their cocktails. I've heard good things about the swamp water.
I ate lunch the last time I visited Acadiana and the next time I visit, I'll definitely be trying dinner.
Overall impression
I rate Acadiana Cafe an 8 out of 10. It has a cafe or diner kind of feel but, the food is a mix of country food like country fried steak and cajun food like jambalaya, red beans and rice, and other entrees.
I would eat here again. Give this place a try.
What did you order at Acadiana?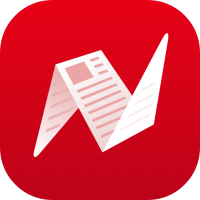 This is original content from NewsBreak's Creator Program. Join today to publish and share your own content.