This hotel review will be on the Omni San Antonio Hotel at Colonnade. Keep reading to learn about the experience and overall impression. Let's go!
The Hotel
The Omni San Antonio Hotel at Colonnade is located in the Colonnade area in San Antonio, Texas. It's in the northwest San Antonio area, about a 5 minute drive from UTSA and La Cantera and The Rim shopping centers.
The Omni will catch your eye driving because it's a huge high rise hotel off of IH 10.
I decided to stay here one time for a staycation and here's how my experience was...
Experience
We got a suite and got to enjoy staying on a high floor with a great view of San Antonio. It was beautiful at night with city nights.
The suite had a bedroom with king size bed and a living room area with a sofa couch and TV. The bed was super comfortable.
The suite had two TV's, the bedroom, living room area, a small kitchen space and bathroom. There was no balcony but you will have huge windows with a great outdoor view so I can't complain.
The decor was luxe and felt expensive.
The hotel has a gift shop, restaurant, and a beautiful lounge area. It also has an indoor and outdoor pool with pool bar and a fitness area and sauna.
The hotel restaurant is called Bolos and it's absolutely delicious.
When I had family come visit, this is the hotel I would steer them to for their stay, in part for the delicious food at Bolos.
The restaurant is small, quiet, dimly lit and it has a huge feature in the middle of the restaurant. If memory serves me right, I think it was a bull. I always looked at it while we waited for our food to come.
We usually ordered the filet mignon. We got broccolini and mashed potatoes to accompany and it was melt-in-your-mouth delicious. I usually do not eat my entire plate when I eat at a restaurant but this place made you gobble up every last bite of your food. The food is super delicious. It's a great portion size and well seasoned.
I've tried ordering different things every time I've come to Bolos but the filet mignon is just so tasty, I always come back to ordering it.
We started eating here so much that the server remembered us. She was a total sweetheart and helped us every time.
The gift shop was expensive which is to be expected but they had some cute things in there. The lobby had a piano and pianist.
The indoor and outdoor pools were showstopping. It was nice to go for a nighttime swim while enjoying cocktails.
They had movies outside on a projector and music playing too.
The fitness center was clean and had a variety of equipment. The sauna was amazing. I've never been to a sauna in a hotel and it was a real treat for my husband and I.
Overall Impression
The Omni San Antonio Hotel at Colonnade is a total 10 out of 10. Any time I'm in San Antonio and need to stay in a hotel, this is the place that I'll go.
It feels expensive but it really doesn't break the bank. It has a ton of amazing amenities, you'll enjoy your room, and the service was nice. I had a pleasant experience here.
Have you been to the Omni San Antonio Hotel at Colonnade or any of the Omni hotels? What was your experience?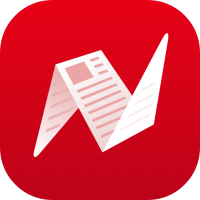 This is original content from NewsBreak's Creator Program. Join today to publish and share your own content.