In this restaurant review, I'll be talking about my experience at The Greasy Spoon. I ate here for dinner tonight. Keep reading to learn about the food, experience, and overall impression. Here we go!
The Food
The Greasy Spoon is a soul food restaurant. I learned about this place about a week ago from my husband. He heard about it from some friends and after checking out the menu online, I knew it was a place I wanted to try.
We planned out our trip to head to The Greasy Spoon which is a nice long drive from where we live and we set out late Saturday afternoon.
Before driving out to the restaurant, we knew that we wanted to order takeout so I try to order online from a few different places unsuccessfully, including the restaurant website which said online ordering was down.
So I decided to call and was saddened to hear that they do not take telephone orders.
Upon arriving, there was a line in the restaurant and a short line at the door, along with security. We waited about 5 minutes before we were let inside.
Upon entering the restaurant we were told that their kitchen closed fpr the day and that they were only serving the food that they had on their cafeteria line.
It's soul food served cafeteria style with some select dishes they make to order.
We had already looked over the menu in advance and knew what we wanted to order and it was not on the cafeteria line so unfortunately we could not order what we wanted but we ended up getting a roasted chicken plate and an oxtail plate.
We wanted to order the Boss Seafood Stack:
Dirty rice or white rice
Collard greens
Cajun fried catfish
Lobster tail
Sauteed shrimp and crabmeat
All smothered in cajun sauce
And the Cajun Jambalaya Pasta:
Penne pasta
Chicken and beef sausage
Sauteed bell peppers
Smothered in creamy cajun sauce
Choice of 2 sides
Their menu online looks mouthwatering and super good.
They have items like lamb chops, roasted chicken, stuffed turkey legs, plates with crab and lobster tails, a bunch of seafood options with fried and blackened fish and shrimp and so much more.
They also serve brunch and the brunch menu looks even better with items like oxtails and grits, lamb chops & grits and a lot more.
The kitchen closed an hour before the restaurant closed which was disappointing but we were happy with the food that we ordered which was very tasty.
The food available today on the cafeteria line was:
Oxtails
Roast chicken
Blackened catfish smothered
Chopped steak
Collard greens
Yams
Cabbage
Mac and cheese
Black eyed peas
They also serve appetizers like boudin eggrolls and desserts like peach cobbler and italian cream cake though appetizers were not available and only italian cream cake and cheesecake were available today.
Our total was under $40 which I thought was pretty reasonable.
My husband's oxtail plate included two sides of mac and cheese. He went crazy over the mac and cheese because he read positive reviews online that said that it was very delicious. I had the roasted chicken plate with white meat chicken and my sides were collard greens and mac and cheese.
After a long drive to the restaurant we couldn't wait to get home and started digging into the food on the drive home.
My roasted chicken plate was very delicious.
When you order the chicken they will ask if you want white meat or dark meat. White meat is what I tend to eat because it is healthier but dark meat is juicier and tends to be a little bit more tender.
As soon as I ordered the white meat roasted chicken I instantly regretted it because the white meat chicken is a dryer but the longer it sat in the gravy and rice, the better it tasted and it really did soak up the sauce and get tender and juicier during our drive home.
The rice was just plain white rice but it had the roast chicken gravy on top of it which was so delicious and flavorful. The collard greens were fresh and well seasoned and the mac and cheese was delicious.
They gave us a generous portion of oxtails for my husband's plate. It was loaded with brown gravy and tender and flavorful. It was nestled on top of a bed of white rice and went well with the mac and cheese.
I will definitely be going here again and next time I'll make sure to visit during brunch or well before they close so I can take advantage of their kitchen and order what we originally set out to get.
Experience
The experience was good. Our wait was short and we were served in a friendly way. While they almost overcharged us 3X our actual total, they were polite and nice. I can't complain about the service.
Overall impression
I rate The Greasy Spoon a 7 out of 10.
The food was delicious and I'd go here again. I was really disappointed about the kitchen closing early. This made about half their menu unavailable including chicken wings, french fries, egg rolls and nearly all their seafood other than the smothered catfish that was on the cafeteria line.
We got there a few minutes before the kitchen closed and it would have been nice if they could have kept it open for people in line that got in line before 7pm. It made some customers angry and walk out which was sad to see.
All in all, it was good food and good service. If you're in Houston, I'd recommend you go here.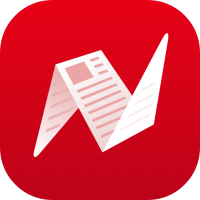 This is original content from NewsBreak's Creator Program. Join today to publish and share your own content.