In this restaurant review, I'll be going over Jersey Mike's in Katy, Texas. Keep reading to learn about the food, experience, and my overall impression. Let's go!
The Food
Jersey Mike's serves sub sandwiches. They have an array of cold and hot sandwiches. They also serve drinks, chips, and desserts like cookies and brownies.
What makes Jersey Mike's stand out is their signature "Mike's Way" style of doing sandwiches where they drench your sandwich is an olive oil and vinegar blend along with spices, lettuce, tomato, and onions.
This makes this franchise stand out from other sandwich shops like Subway or Schlotsky's. The first time I had Jersey Mike's in the "Mike's Way" style for my sandwich, it made this place shoot up to my #1 favorite sandwich shop and I'm not even a sandwich person.
It adds a lot of flavor to your sandwich and really makes it stand out. Mayo or mustard just isn't enough.
Sometimes though, it can make your sandwich soggy, especially if you're not eating it right away so keep this in mind.
I usually get their tuna sandwich which comes with their tuna salad or their original italian which comes with provolone, ham, salami, prosciuttini, pepperoni, and cappaculo.
I've also had their Philly cheesesteak sub and some other sandwich varieties.
You can get your sandwich topped with lettuce, tomato, onion, jalapenos, banana peppers, pickles, mayo, and other toppings.
I'm usually going with Mike's Way or Mike's Way plus pickles.
My husband likes to add mayo and banana peppers to his sandwich and he usually gets the sub club which comes with provolone, applewood smoked bacon, ham, and turkey.
Here's a look at some of their other menu items:
Stickball special: provolone, ham, and salami
Ham and provolone: provolone and ham
The veggie: swiss, provolone, green bell peppers
Portobella cheese steak: steak, portobella mushrooms, peppers, onions, white American cheese
Bacon ranch chicken cheese steak: applewood smoked bacon, white American cheese, lettuce, tomato, ranch dressing
Mike's famous Philly: grilled onions, peppers, white American cheese, chipotle mayo
Drink selection
They have fountain drinks along with a cold cooler filled with canned sodas, juice, milk, sports drinks, and other beverages.
I usually go for the canned aged vanilla cream soda. It goes nicely with a cold or hot sub. They have a tarragon black cherry canned soda too and I get that for my husband.
I'll enjoy a sandwich with their jalapeno chips and my husband will get Doritos or salt and vinegar chips.
Their sandwiches are really tasty and if you haven't tried Jersey Mike's yet, you should definitely go for it.
Experience
The experience has always been pleasant. The staff greet you when you walk in the door and they have a really efficient pickup process. You can walk right in and get handed your sandwich you ordered in advance without having to wait in line.
I have never eaten inside.
I'll either walk in and order a sandwich to go or order in advance on their website, place an online order, pay, and head to the store to pickup.
They've forgotten some of my food on occasion (like missing chips) but, other than that the experience has been good.
Overall impression
I rate Jersey Mike's a 9 out of 10. I'm not a sandwich lover but these guys do submarine sandwiches well. Their food tastes good, I like their efficient pickup process, you can get in and out pretty quickly, and service has been good.
If you're in Katy or the surrounding area, head here to try their sub sandwiches.
Have you been to Jersey Mike's?
What do you order?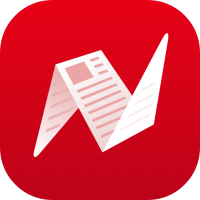 This is original content from NewsBreak's Creator Program. Join today to publish and share your own content.