In this review I'm going over Kingdom Bakery in Katy, Texas. Keep reading to learn about the food, experience, and overall impression. Here we go!
The Food
Kingdom Bakery is a bakery in Katy, Texas. I recently got to enjoy their baked goods as I celebrated my birthday. My husband ordered my birthday cake and it was the most gorgeous and delicious-tasting cake ever.
The design was really unique and thoughtful. Definitely not a traditional birthday cake you'd get your grocery store or local bakery.
He arranged for my cake to be made and when it arrived and I saw it on my birthday, I was shocked and surprised in the best way!
He ordered me a lemon birthday cake with lemon curd filling. The lemon cake was moist and so good. It was packed with tons of lemon flavor and thinking back on it makes my mouth water now!
The lemon curd filling was a perfect match with the cake. It was sweet, tart, and thick. It was the perfect cake filling. Great taste, great texture, and a great pairing with the sweet lemony cake.
The cake was a round cake feeding around 10 people or so.
It was decorated like a black cat's face, with whiskers, cat ears, a mouth and balls of yarn and other decor. It was the cutest cake ever.
The cake was black! All the cake was black.
I never had a black birthday cake before and I liked that it was different.I've never seen a cake like it before or seen a black cake period.
I was hesitant about the taste since dark colored frostings (the black frosting) tend to be really sharp tasting but, that was not the case here at all.
The frosting tasted amazing. It had no hint or taste of dye at all. It was just good and super flavorful.
It was topped with buttercream frosting but the texture was different. It reminds me of the vegan cakes that Whole Foods makes. The way their frosting is stiff like crisco.
It was a little odd to me but it tastes good.
My husband actually loved the way the frosting was and he called it "melt-in-your mouth" good. It did melt in your mouth, for sure.
My son loved the cake too, as did I.
I was the only one eating it after two days. It was really delicious.
Experience
My husband ordered the cake on the phone and went in person to pay and finalize the details.
He went in to pay and finalize but the bakery closed early, after they told him to come at a specific time. That was a poor experience for him considering he drove after work during rush hour.
When he finally did go in when they were open, later in the week, he said they apologized for the error and they were really nice and helpful.
Overall impression
I rate Kingdom Bakery a 9 out of 10. I would order a cake from them again. They serve baked goods like cupcakes, cookies, and more, too. They also have on their menu:
Sandwiches
Kolaches
Waffles
Crepes
Eclairs
Croissants
Creme brulee
Assorted pastries
Cakes
Breads
You can eat in or have food delivered via Doordash or other participating food delivery service. If you order, make sure you check out their menu where they have all their menu items displayed online along with pictures so you can decide what you'd like in advance. It's like looking at the bakery counter online.
I have heard good things about the bakery and reviews online are top notch.
I would eat here again.
Have you been to Kingdom Bakery? What did you think?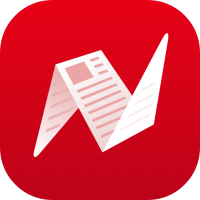 This is original content from NewsBreak's Creator Program. Join today to publish and share your own content.