In this review I'm going over Fish City Grill in Katy, Texas. Keep reading to learn about the food, experience, and overall impression. Let's go!
The Food
Fish City Grill is a restaurant chain and they have a location in Katy at 23501 Cinco Ranch Blvd. Suite 140 Katy, Texas 77494.
They serve southern seafood dishes, providing a huge menu to order from, and a lot more.
I ordered for lunch one day and got:
Shrimp and crab stuffed flounder
Blackened barramundi and shrimp
Homemade bread pudding
It was a big lunch for my husband and I. Here's what we thought about the food.
My blackened barramundi and shrimp entree was divine. It was cooked perfectly and seasoned very well. I ate it over two meals, lunch and dinner.
My husband had the stuffed founder. It was stuffed with shrimp and crab. The flavor was exquisite but the texture was a little too soft for him. He likes stuffed proteins like stuffed fish, stuffed chicken, etc. But, it has to be done right, for him. If the center is too mushy or it's an overall soft dish, it's not going to do it for him.
He ate a few bites but couldn't eat any more than that. He ate his sides and thought those were delicious.
We each had bread pudding which came with a delicious sauce. It was rich, dense and amazingly good. Bread pudding is one of my favorite desserts and Fish City Grill does theirs really good. If you like a dense, melt-in-your-mouth, flavorful bread pudding, you'll like Fish City Grill's version.
It is a big portion so you won't be able to eat it one sitting probably. Enjoy this with a hot cup of coffee or hot tea. Make it decadent with a scoop of vanilla icecream and whipped cream.
The menu was amazing:
Peel and eat shrimp
Fried dill pickles
Red beans and rice
Crab bisque
Assorted salads
Alabama farm raised catfish
Gulf shrimp
Fish tacos
Fish and chips
Shrimp Po-boy
This is just a taste of what's on their menu.
For dessert, aside from bread pudding you can get key lime pie or other favorites on their specials board, depending on the season.
If you dine in, they have a big cocktail menu too.
This is the first time I've eaten here and I will definitely try it again. It was a little pricey but considering it's seafood, it's to be expected.
We ordered takeout via Doordash but I look forward to dining in at this restaurant sometime soon hopefully. I bet the experience inside is even better. The food was really good.
Next time, I'll probably order the same thing. It was incredible. I'll try their key lime pie next and enjoy a drink from their cocktail menu.
Experience
Our order was correct and we didn't have any substitions. No complaints on service or experience. It was seamless and pleasant. Our meal was thoughtly prepared and looked great when it arrived at our doorstep.
Overall impression
I would rate Fish City Grill a 9 out of 10. I really enjoyed the food and what gets me the most excited is their huge menu. Any time I can pick out 3 or 4 dishes I like from a menu, it's a good day and my kind of restaurant.
I will definitely be visiting Fish City Grill in the future and I recommend my dish and the bread pudding, for sure.
Have you eaten here before? What did you order?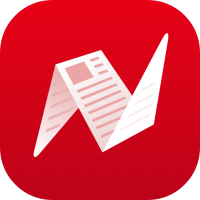 This is original content from NewsBreak's Creator Program. Join today to publish and share your own content.