I recently enjoyed Shipley Donuts in Galveston, Texas and here's my review sharing my experience. Keep reading to learn about the food, experience, and overall impression.
The Food
Shipley Donuts is a donut chain and this location in Galveston is what I'll be reviewing. I was pleasantly surprised to see the menu at this Shipley Donuts as it was quite different than others I've been to.
They had vietnamese coffee and other interesting drinks like matcha and more, that I hadn't had at other Shipley locations. They had some different food items as well with the regular staple items too like cinnamon twists, yeast and cake donuts, kolaches, etc.
I got to enjoy the vietnamese coffee this time around.
No donuts but two kolaches were devoured by my husband and I on our drive back to the Houston area.
The vietnamese coffee was strong.
At first I was disappointed, like I orderd the wrong thing. It's interesting because I'm used to having very strong coffee drinks as a hot beverage but this was an iced coffee. It definitely had coffee flavor, it was sweet which was great and strong.
When I first got it I was a bit surprised. It was an iced coffee. It came in a hot coffee cup and lid and it was super powerful.
Over the next thirty minutes I continued to sip it as it became better and better. I don't know if it grew on me or if I needed to mix it but by the time I made it home, it was completely drunk and I wanted another!
When I arrived at Shipley it was difficult to choose between the drinks that they had. The location in my hometown just offers milk, chocolate milk, assorted juices like apple juice and orange juice and hot coffee.
Occasionally they'll have an iced coffee drink if there's a special. The array of drinks at this Shipley Donuts in Galveston was really nice. I list some of the drink choices down below if you keep reading.
Here's what I thought about the food...
We ordered kolaches and they were delicious, as always.
We got two sausage and cheese kolaches. The sausage was tender and flavor. The bun surrounding it was fresh and soft. The pairing together was really good, just like a kolache should be. I love eating kolaches with mustard. My husband will eat it plain or with ketchup sometimes.
And, that's what we ate at Shipley.
Here are some other menu items they have:
Filled bar
Chocolate twist
Butterfly roll
Bear claw
Iced nut roll
Apple fritter
Turnover
Thai tea
French vanilla coffee
Mocha iced coffee
Green milk tea
Donut holes
Assorted donuts
The drinks are enough to get me excited, truthfully. If you pair with donuts or a kolache, you're set!
Experience
I had a delightful experience here. We went through the tight drive-thru with friendly staff that promptly took our order and served us. They gave us everything we needed and our order was correct. They were pleasant, got us in and got us out.
Overall impression
Shipley Donuts continues to be one of my favorite donut spots in Texas and probably of all time. I rate this location a 10 out of 10. I was really blown away by the menu. It was not vastly different than other Shipley Donuts menus but there were about half a dozen or so new items, mostly drinks that got me excited.
It's nice to have a donut with a specialty coffee or iced coffee or iced matcha.
If you're in Galveston looking for some breakfast, Shipley Donuts is recommended.
Have you eaten here? What do you order?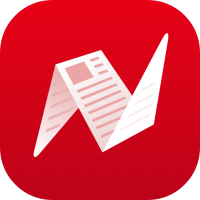 This is original content from NewsBreak's Creator Program. Join today to publish and share your own content.