In this review I'm going to talk about Pizza Hut in Richmond, Texas. This is the location at 26440 Farm to Market 1093 #100. Keep reading to hear about the food, experience, and overall impression.
The Food
Pizza Hut is a fast food chain known for their pizza. They are located around the world and they serve a. variety of:
Pizzas
Pastas
Breadsticks
And, more!
They even have buffalo wings, drinks, and desserts!
Recently we visited Pizza Hut and enjoy a nice meal there. Here's what we ordered:
Large handtossed supreme pizza
Small cheese pizza
They have a few different choices for crusts. There are actually a lot of ways you can customize your pie at Pizza Hut. The handtossed crust is in the middle of thick and thin crust. It's made by "hand" and tossed into the air before it's squished into the pizza pan to be made into your favorite pizza pie.
The pan pizza is thick crust. This is good for thick crust lovers but I'm not a fan because it tends to be heavy and a little oily. It is almost like you're eating more crust that pizza. Handtossed is a nice balance. The thin and crispy crust is just that, thin and crispy. It's ok in my opinion but if I get a thin pizza I prefer for it to be made in a brick oven. Any other way I don't prefer.
The supreme pizza is a mix of meats and veggies. It comes with pepperoni, hamburger, sausage, onions, mushrooms, and bell peppers. You can get your crust treated with a flavor like:
Garlic buttery blend
Hut favorite
Toasted parmesaan
The garlic buttery blend is a garlic sauce flavor with herbs. The hut favorite is the garlic buttery blend with parmesaan and Italian herbs and the toasted parmesaan is parmesaan sprinkled on your crust which toasts in the oven while the pizza is baking.
My husband likes the Hut favorite the best.
The cheese pizza was for my son. He loves cheese or pepperoni and the small size is perfect to have two or three meals out of.
We usually buy their parmesaan cheese shakers for our pizza and sometimes we indulge in breadsticks and desserts.
When you order your pizza on their webiste, you'll be able to easily navigate the site to order just what you want. I love the way it's laid out. They often have specials and deals running. They are always presenting new pizzas too, like The Edge pizza that they're promoting now which takes your pizza toppings out to the edge, not leaving an inch or so of crush like they normally do.
Having new menu items often and switching it out makes things exciting and this is one of the things I love about Pizza Hut.
Experience
We always get excellent service there. We have never eaten inside. We will usually order pickup and drive to the restaurant, go to their pickup window and get our food.
It's great because we always get exactly what we want, super fast. We have not experienced any orders messed up or poorly made, thankfully.
Overall impression
Pizza Hut pizza is good. I rank it 8 out of 10. It's a staple in our family and we enjoy going to our local Pizza Hut periodically. Try their appetizers and desserts if you get a chance. They can transform what you order into a full meal and they taste really good too.
Have you had Pizza Hut? What's your favorite thing to order there?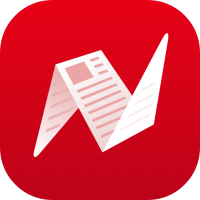 This is original content from NewsBreak's Creator Program. Join today to publish and share your own content.