In this review I'll be talking about HotBits Indian Cuisine located in Katy, Texas. Keep reading to learn about the food, experience, and overall impression. Let's go!
The Food
HotBits Indian Cuisine is an Indian restaurant serving an array of Indian cuisine and entrees. If you love Indian food you will enjoy this restaurant. My family is a big fan of Indian food and since moving to the Houston area, we've really lucked out. Every restaurant we have tried for Indian food has been really good but HotBits is our favorite, and this is why:
Huge menu
Tasty food
Afforable prices
Nice staff
The menu is huge. I really love that they have a lot of entrees for vegetarians and pescetarians. You won't have a hard time finding something if you eat on a lifestyle like this.
Their food is delicious. We have tried a bunch of different entress and we were happy with every one. The prices are affordable which is always nice and the staff is friendly and helpful. We've called a few times to ask questions about the menu items and they were knowledgeable and thoroughly explained it all clearly.
The last time we ordered from HotBits we ate:
Aaloo Gobni
Daal Makhani
Bread basket
We also commonly get the samosas which are filled with veggies and spiced really nicely. And, we'll get dessert sometimes too.
The Aaloo Gogni is my go-to. It's a cauliflower-based dish with marinated potatoes and carrots in a light sauce. It's seasoned with Indian spices and I enjoy this over their rice.
The Daal Makhani is a lentil, bean, and tomato dish. It's like a stew and you can eat it with rice. Both were really tasty.
Their butter chicken is divine. I like their eggplant roasted dish and their bread basket is an assortment of naans. Naan is Indian bread that's like a pita or flatbread. The bread basket has plain naan, butter naan, garlic naan, jalapeno naan, onion-stuffed naan and more. It's so good.
Other menu items include:
Chicken butter masala
Chicken tikka masala
Palak paneer
Chicken biryani
Chicken korma
Samosa chaat
Tandoor shrimp
Mixed grill
Lamb boti kebab
I could go on and on. For desserts we have had their gulaab jamun which is a fried milk dumpling in a sweet sauce. We got this complimentary a few times and liked it so much we started ordering it!
I haven't tried their drinks but I hope to try their mango lassi one day. It's a sweet mango-flavored thick and smooth yogurt drink. I have had it at other places and I'd love to see how theirs tastes.
If you visit HotBits, take your time with their menu and pick your favorites. I recommend you try a bunch of dishes, especially if you're in a group. Then, eat family-style so everyone can sample all the dishes!
Experience
We have always eaten takeout but the staff is friendly and we have had a good experience interacting with them every time.
Overall impression
HotBits is my favorite Indian restaurant I have tried in the Houston area. If you're in the area and looking for Indian food, give this place a try. I rate it 9 out of 10. You will love their expansive menu with a huge array of different proteins from lamb, chicken, and shrimp plus a lot of veggie-based dishes too. Their rice tastes really good. It's tender and seasoned well, pairing nicely with the entrees they serve.
Any time we eat from here, it's a real treat. Try it if you have a chance.
Have you eaten at HotBits Indian Cuisine? Comment below to share your opinion.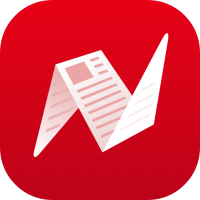 This is original content from NewsBreak's Creator Program. Join today to publish and share your own content.