In this review I'll be talking about Timmy Chan's in Houston, Texas. I'll go over the food, experience, and overall impression. Let's go!
The Food
Timmy Chan's is a restaurant located in Houston, Texas. They have a few locations across the Greater Houston area and this review will be on the Highway 6 location at 6909 S Teas 6 in Houston, Texas.
They do Chinese food and chicken. Some of their menu items include:
Lo mein
Fried rice
Chicken wings
Chicken nuggets and rice
Cheese puff
Vegetable soup
Egg drop soup
Sweet and sour pork
Pepper chicken
I first experienced Timmy Chan's about 3 years ago before I moved to the Houston area. My husband was a fan and he put me onto this place. The first time I ate here I had lo mein and their chicken. And, here's what I've been ordering since then...
I have tried a few of their items of the years but I always go back to these staples: chicken wings and lo mein. I'll usually order one or the other unless I'm feeling gluttonous and then I'll order both!
The chicken wings come in a bunch of different flavors like BBQ, teriyaki, buffalo, etc. The best way I enjoy them is plain. The plain wings are breaded, fried, and well-seasoned. They are so good.
I get the whole wings and while they're a little expensive, they are well worth it. My husband and I order at least a dozen and eat them over one or two days. Ask for ranch and you'll have a delicious meal you'll enjoy.
The lo mein comes in two sizes and both are plentiful. These soft noodles are stir fried with veggies and protein. I usually get either the veggie lo mein or the shrimp lo mein. Both are really good and I like to drizzle a little sriracha sauce on it at home.
My husband likes their koolaid which is sweet and refreshing. He will go on and on about it, calling it the best-tasting koolaid.
My husband's favorite is the shrimp fried rice. He calls the shrimp to rice ratio "amazing." You don't get a lot of rice and not enough shrimp, they're actually very generous with the shrimp so you don't have to ration your bites while you're eating.
You can get a small or large. The small is more like a medium. They are very generous. The large is humungous and can feed 4 or 5 people. It's well-seasoned, loaded with fresh, delicious veggies and whole shrimp. It's really, really good.
The Experience
I've only ever eaten Timmy Chan's to-go. They have a drive-thru and to be honest, it will take a while. I'm not sure if they make the food fresh to order but it will take at least 10 or 15 minutes or longer in the drive-thru when you visit.
Is it worth it?
Definitely.
The food is really good and if you visit, you should try a few different dishes to find your favorites. This is what I've done over the years to find my favorites from here.
Overall experience
Timmy Chan's is rated 8 out of 10. They have some of the best chicken wings I've eaten. I usually go for a flavored wing like lemon pepper or korean BBQ flavored but their plain fried wings don't need a thing. They are crispy, seasoned to perfection and so good. You'll be craving it the next day, I promise.
Have you eaten at Timmy Chan's in Houston? What do you order there?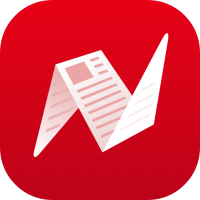 This is original content from NewsBreak's Creator Program. Join today to publish and share your own content.