In this review, I'm going to share my experience at Popeye's Louisiana Kitchen. You'll read about the food, experience, and overall impression. Here we go!
The Food
Popeye's is a chicken restaurant chain. They're known for their Louisiana-style chicken, fish, sandwiches, and other menu items. I ate lunch here this week and this is how it went...
I ordered...
Chicken tenders (blackened)
Mashed potatoes and gravy
Biscuit
Fanta strawberry
The meal was absolutely delicious. I ate their blackened tenders when I was first introduced to them over a decade ago. They were my go-to for keto dieting. These tenders are naked and not breaded. They are made with blackened seasoning and come out golden brown.
They are well-seasoned and they're so good they can be enjoyed alone, though I like to dip them in mashed potatoes or dipping sauce.
Popeye's has some really incredible dipping sauces.
My favorite is the sweet heat and blackened ranch. You've got to try all the flavors of dipping sauce because they're all really delicious. With blackened tenders from Popeye's I tend to go with the sweet heat sauce.
And, I'll alternate between dipping the chicken in mashed potatos and the sweet heat sauce.
The mashed potatoes are creamy and nicely seasoned. They come with just the right amount of gravy and they're so good you can eat them alone, which is a saying a lot for a fast food chain's mashed potatoes.
I usually get a spicy soda like a Fanta when I eat Popeye's and though I usually don't eat it, a buttery biscuit comes with the meal.
The biscuit is average. It's pretty dense and makes me overly full when I eat it which is why I usually don't eat it with my meal and hand it off to my husband or son.
My husband gets the tenders in mild. This version is breaded and has a crunchy exterior which goes well with dipping in mashed potatoes or a creamy sauce like blackened ranch. He'll enjoy this meal with a powerade.
I love Popeye's desserts. They are innovative and constantly changing them out.
Recently, they've had their chocolate beignets on the menu for a while. These are Louisiana-style donuts shaped in a rectangle and dusted with powdered sugar.
They're also stuffed with chocolate.
These will melt in your mouth. They are dense so their small size is perfect and you should eat them with a glass of cold milk or a hot coffee. Their crispy apple pie is also good and I've enjoyed other desserts like cheesecake, bourbon chocolate pie and other desserts have been delicious.
Though I didn't enjoy their fries for lunch this week, their fries are super yummy. They're seasoned without being salty. My son loves them and devours them every time I get him a small order of french fries. These fries at Popeyes are different and you really want to try them. I love eating them plain or with ketchup.
Experience
Delicious. Great service every time. The blackened tenders take a while to cook so they have you wait in the parking lot if you order in the drive thru and then they'll run it out to your car. I get my order correct nearly every time at Popeye's. The only time it's wrong is if they forget the sauces.
Overall impression
Popeye's is rated 9 out of 10. I'm not a big chicken retail restaurant chain person but Popeye's really does it right. If you're in the mood for some tasty chicken, you've got to eat here.
Have you tried Popeye's? What do you think?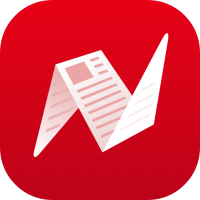 This is original content from NewsBreak's Creator Program. Join today to publish and share your own content.