In this review we're going over Smashburger located in Katy, Texas. You'll read about the food, experience, and overall impression. Let's go!
The Food
Smashburger is a burger chain known for their hamburgers and sandwiches. Their menu is huge and they have a big selection of various burgers including:
Angus beef burgers
Chicken sandwiches
Black bean burgers
Veggie sandwiches
Hotdogs
And, more!
You can customize your burger just about any way you wish, adding toppings like:
Grilled mushrooms
Grilled onions
Red onions
Avocado
Truffle mayo
Lettuce
Tomato
The toppings are really endless.
I ordered a cheesburger and my husband got a double bacon cheeseburger. I added grilled onions and grilled mushrooms to mine and he added truffle mayo and grilled onions to his.
They have fries, sweet potato fries, tater tots, and herb tater tots along with drinks and milkshakes.
My fries were not crunchy or crispy. They were a little soggy but, I'd still eat them. In fact I'd probably pop them into my air fryer to add some crunch. The tater tots were infused with herbs and had loads of flavor. You can also get plain tater tots.
My husband really didn't care for them but I thought they were pretty good.
The burgers weren't huge but they really did make you full and they were tasty. My husband could barely finish his entire sandwich. I ate a few bites of mine and saved the rest for later.
The taste and flavor were good but, the grilled veggies kind of cooked the raw veggies. The lettuce was wilted. That's not the fault of the restaurant I suppose but if you decide to order lettuce and grilled veggies, be aware of this. The grilled veggies also made the burger soggy. Not entirely soggy but a corner of the burger was mushy and unappetizing.
It was a little disappointing but I'd just eat around that corner of the burger.
The burger bun is a brioche-style bun. It's soft and tender. It's different but goes well with the burger. It all tastes good.
We both ordered strawberry milkshakes and those were delicious. They were neatly made and topped with whipped cream. They had a bunch of different milkshake flavors like peanut butter and other flavors. I really appreciated that. They had more than just vanilla, chocolate, and strawberry. The whipped cream topping on the milkshare was a nice surprise and definitely added to the look of it and made it that more enjoyable to drink.
Overall, I thought the meal was pretty tasty and I'd eat at Smashburger again.
Experience
We ordered takeout from Smashburger and had delivery via Doordash. No complaints. The food was assembled neatly. It was packaged well and it didn't arrive a mess at our door. It came in two bags and a drink carrier with our milkshakes.
Overall impression
Overall, I'd rate Smashburger a 6.5 out of 10.
The food tasted good. My only gripe is with the soggy fries and my soggy sandwich. My husband's burger was fine, not soggy at all so this was probably my flub with all the grilled veggies on the soft brioche bun.
If it were a traditional more bready bun that I'm accustomed to, like the kind you'd get at Burger King or McDonald's or virtually any other burger place, I think the grilled veggies would've stood up better. The bun was just so soft and tender. It couldn't stand up to the cooked veggies smashed into the burger and melted cheese and everything all together.
I'd go here again.
Have you been to Smashburger? What did you think of them?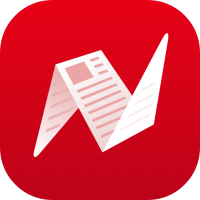 This is original content from NewsBreak's Creator Program. Join today to publish and share your own content.