Shipley Donuts is a donut spot to try in Harker Heights, Texas. When I was growing up we had one across the street and we would indulge and get a box of donuts once in a while. This is actually the Shipley Donuts location that I'll be writing about in this review. Keep reading to learn about the food, what to expect, what you should order, customer service and overall impression. Let's go.
Shipley Donuts - The Food
Shipley Donuts is a donut shop. 
They serve a variety of donuts including cinnamon rolls, filled donuts, beer claws, apple fritters, assorted yeast and cake donuts, and kolaches and drinks.
What you'll like about Shipley's is their fresh donuts.
I've tried nearly every donut but a family favorite are there cinnamon twists.
These long donuts are yeast donuts that are twisted around each other into a rope and they're almost 12 inches long! They're pretty big and very tasty. We usually order a half dozen or a dozen at a time for these. 
If you've eaten a long john donut, it's about that long and big as that. It's cinnamon flavored.
It's like a cross between a ways east doughnut and a cinnamon roll. It's very good. 
If you're heading to Shipleys, just know that they get slammed in the morning so it's not unusual to see the line wrapped around the building at the Harker Heights location. Just be prepared to wait or make sure you get there early enough. They open super early at 5 AM so there's plenty of opportunity to be out the morning rush if you are there early enough in the morning.
If you happen to get there after 12 PM, then you'll be able to beat out the rush but just be prepared for them to be sold out of a lot of items, especially the kolaches. 
Kolache's are like a giant pig in a blanket. It's a hotdog bun shaped soft roll stuffed with a sausage or ham and cheese. They're great to eat with mustard and Shipleys does them really well. 
Shipley Donuts - What to Order
You really can't go wrong with anything that you order from Shipleys.
I usually go for a half dozen or a dozen order of the cinnamon twists. I'll get my son an icing-topped yeast donut with rainbow sprinkles and my dad loves the apple fritter. Before I found their cinnamon twist I would commonly get their jelly filled donuts and lemon is a good flavor to try out.
When you go, get a variety of donuts and try their cinnamon roll which is super huge and delicious, and try kolaches with a hot drink, like a hot coffee.
Shipley Donuts - Price
The pricing is very reasonable. Every time I order, it is enough to feed a family of three or four and it runs around $12-$15. For cheap, delicious eats Shipley Donuts is a great option.
Shipley Donuts - Customer service
I have always had excellent service with every Shipley Donuts location I've visited.  
The Harker Heights location is no exception. They always offer friendly and helpful service and it's a delight to visit.
Shipley Donuts - Overall impression
I rate Shipley 9 out of 10. 
All locations are not the same but the Harker Heights location is very good and one of my favorite spots for donuts and breakfast. 
If you're in the Harker Heights, Texas area, definitely check out Shipley Donuts for some delicious donuts, kolaches and drinks.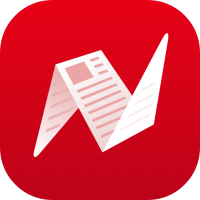 This is original content from NewsBreak's Creator Program. Join today to publish and share your own content.