Image by Ulrike Mai from Pixabay
We all try to do the best we can with what we have, yet this is never easy. Hey, whoever said life is meant to be easy, anyway?
We spend so much of our time trying to accomplish what we plan, such as achieving our New Year's Resolutions, that when things outside our control get in the way, it can be disorienting. Who was it that said the best-laid plans of mice and men!!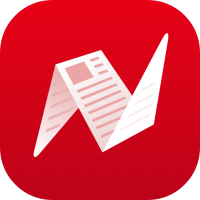 I don't know about you, but I immediately go into blame mode. Let's find someone or something to blame, as if placing blame ever helps us to manage the situation. It is rare that I have ever found that blame is ever easily and deservedly assigned someplace in a clean and matter-of-fact manner. Then again, would clear blame help me accept where I am in relation to my immediate goals? The more time I spend looking to cast blame, the less time and energy I have in working through the new landscape.
When we face adversity of any sort, it can be a challenge to our fortitude, that strength of mind and focus to move on toward achieving our goals.
Quit or Persevere?
While we may want to quit and move on in other aspects of our lives, how we handle the moment when life throws us curveballs is critical to managing them over the long-term.
I have not always been effective when trying to manage these unexpected side-swipes in life. We all have our strengths and weaknesses, yet I have developed some self-management skills that serve me well over the years. I am a work-in-progress, so these three factors may continue to develop, yet I want to share them right now hoping that they may help somebody sooner than my waiting for them to be perfect.
One thing is for sure--I need to resource myself so as not to quit when those curveballs come my way. By curveball, I mean something big that happens, such as being laid-off, finding I need an unexpected surgery, getting into an auto accident, or experiencing a breakup. All of these happen to people, and some of these have likely happened to some of you as well, and I use these as illustrations of the sort of big thing that happens to us when I use the term curveball.
It is easy to give in, play the blame game, believe there is something wrong with me, and spiral into a state of depression that will most assuredly not help me toward my goals.
So, what to do?
3 Approaches to Manage Curveballs
I am not going to pretend that since these three have worked for me, then they will magically work for you. However, I offer them here in the hope they will do some good.
1. Things we cannot control
The first step in managing these sorts of life curveballs is to recognize and accept I am not in control of everything. Try as I may, there are many things that are out of my control, and when things happen to us rather than our taking direct action, it happens. We did not consciously cause it--after all, who intentionally wants to suffer? When it happens to us, and that thing is out of my control, I find myself first recognizing the action is in the past,
Yes, the event came and went, and I am left to pick up the pieces.
This is key, as we cannot change the past. We can only choose how to respond to it.
When things are out of our control, we have no power over them. What we do have power over, however, is how we handle it and move forward with the knowlede this thing happened in the past and it led to large shifts in my life. Meaning, my life I continue to live can either be determined by some awful event in the past, or I will choose how I will live my life.
I prefer the latter, as that is within my power to control.
2. Have clear goals
Since I freely choose how to respond to life's curveballs, it is important to have something to help me orient my choices. This means that I still have my goals, those things I want to accomplish in the future to help me achieve what I want to achieve.
One of the great blessings about having goals, those about which we are passionate, namely those goals we really want to move toward, is that they help us make choices. One of my goals this year is to consciously write a certain number of articles each month, and that is really important to me. If something out of my power happens to me, I still have my goals to help me move forward, as my goals are things I am passionate about and I want to achieve.
Goals help me bring structure to my own life, and that is really useful when I need to reset myself after facing a difficult situation. Something may happen to me, but that does not take away my own passion and interest in making a better future for myself.
3. Focus on Balance, and thus flexibility
Now comes the third step that takes the first two and helps them to work together.
I choose how to respond to things that happen to me, and have learned blame, oriented toward the past, leads nowhere when I have a future life to live. Goals help me with signposts toward my future life ahead. These two are navigated together through trying to live a life in balance.
Living a balanced life means, in practice, that extremes are usually problematic as they blind me to other aspects of my life I need to attend to. In this way, living a life in balance acknowledges that my power to respond, usually toward resetting myself in relation to my goals, is my response, one that helps me see my situation and not allow it to cloud my vision for a positive future.
The only way I have ever found that balance can be achieved in my life it through being flexible. This means that rigidity, while at first glance appearing as if it were solid and strong, actually prevents growth and development. I may be solid in my faith in this or that, but if I become rigid in it, then I shut doors for developing into a better version of myself. This balance keeps my goals alive and something I want to achieve, even when facing hardships that have been pushed onto me. Balance helps me to respond in a way that empowers me toward my goals, and helps me not get wrapped up into finding reasons for things that happened in the past at the expense of moving through them.
What's Next?
These three approaches to life help me develop skills in applying them, and like any repeated pattern of behavior, I continue to build them into personal habits. Only when they become automatic responses can they truly be considered habits. These are the ones that I want to share in the possibility they may be of service to others who, when facing adversity, struggle with moving through it and emerging more vital as a result.