Former President Barack and former First Lady Michelle Obama are in town today to kick off the official start of the construction of the Obama Presidential Center. Planned for a Grand Opening in 2025, today's event is a ceremony representing the "first shovel of dirt" going into the Earth as the official start to the Center's creation. You can watch the groundbreaking ceremony at 1:15pm today on Obama's website here.
The Obamas were in town yesterday to meet with the University of Chicago Obama Scholars along with other city officials but today is the official start of a Center who's mission is "to inspire, empower, and connect people to change their world." Situated between Lake Michigan and Woodlawn, the historic Jackson Park will be the Center's new home.
Often called Presidential Libraries, the tradition held by former presidents to give back and create a Center in their home state comes from a change in policy initiated by our 32nd president, Franklin Roosevelt. Essentially, these libraries were for preserving "the papers, records, collections, and other historical materials of every president of the U.S. from Hoover to W. Bush." Originally, access to these papers was considered a presidential privilege. Then, Roosevelt decided to make this information available to the public which resulted in a set of laws that established the presidential library system. An interesting note, every president since Hoover has chosen to be buried at their presidential library with the exception of JFK, Lyndon B. Johnson, and, upon his own death, Jimmy Carter.
Previous president centers includes George W. Bush's Library in Texas, Bill Clinton's in Arkansas, and the first official presidential library dedicated in 1941, the Franklin D. Roosevelt Presidential Library and Museum. It is unlikely Donald Trump will create a building even though his presidential library is part of the National Archives website. Technically, the Obama Center represents the 14th of officially recognized centers and today's event represents efforts that started back in 2016.
Being from Chicago's Southside, the Obamas have chosen Hyde Park as the location for their legacy. The Center will feature a to a 235-foot tall tower marking the 50th anniversary of the Selma to Montgomery civil-rights marches carved on the exterior. The building will have a plaza with public artwork, "forward-thinking digital" library, athletic center, world-class museum, outdoor space, and common areas. The roof will feature a garden resembling Michelle's fruit and vegetable garden she created at the White House. There will also be a playground, walking paths and sledding hill.
It is aimed at boosting the economy and general resources for the residents of the area. Because some residents are concerned the Center will drive up the cost of living, ultimately pricing them out of their homes, there are efforts urging Mayor Lightfoot to create housing protections for black residents. Local news sources say these south shore residents will be speaking out just before today's groundbreaking at 60th and Stoney Island.
Realizing it is not just a building, but the people in the community that really create change and provide hope, along with the Center, several programs have been implemented you can join to extend the Center's mission "to change the world." These programs include the My Brother's Keeper Alliance focused on ensuring all young people reach their full potential and the Girl's Opportunity Alliance, led by the First Lady, focusing on global education opportunities for adolescent girls. If you want to learn more about these programs, get involved, donate, or simply sign up for email updates following this project's progress visit obama.org.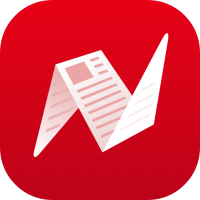 This is original content from NewsBreak's Creator Program. Join today to publish and share your own content.