The 43rd running of the Bank of America Chicago Marathon is ready and set to resume in just a couple weeks' time. Held every October in Chicago, this marathon is considered one of the world's major six World Marathon Majors (WMM) coming in as the forth-largest race in the world. (The other five high-profile races can be found in Tokyo, Boston, London, Berlin and New York.) Originally, a six star finisher was someone that has completed all 6 of the World Marathon Majors. In 2018, a "Reach for the Stars" campaign launched so runners would receive a star for every WMM race completed. As of April 2018, there is a total of only 3,786 Six Star Finishers in the world.
Amid confusion of cancelling the event this year as the event is on the heals of a pre-vaccine pandemic cancellation from 2020, this year's marathon is currently scheduled to hit the streets Sunday October 10, 2021. Known for being a "flat and fast" course, the 26.2-mile race begins at Grant Park and runs through 29 Chicago neighborhoods. A time limit of 6 hours and 30 minutes begins and a pace of approximately 15-minute miles or faster.
Expecting to welcome 35,000 participants must pick up their race materials in person prior to the event. Any attendee not fully vaccinated will be required to provide a negative COVID-19 test result for a test given within 72-hours of Sunday's event. Runners with any questions or require more detail about the event can find it on the Chicago Marathon's website.
Spectators that plan to support the runners can easily follow the marathon's course using Chicago's "El" system. If you'd like to follow the race but unable to attend in person, watching or listening to the race live will be broadcast, though, details to tune-in are not yet available. If you'd like to just "meet runners at the end," access to Runner Reunite and the Post-Race Party in Grant Park opens at 9:30 am.
The following schedule might help plan your weekend depending on your level of participation:
Friday, October 8; 9:00 am - 8:00 pm -- Runners pick up packet at Abbot Health & Fitness Expo
Saturday, October 9; 7:30 am -- Abbot Chicago 5K race starts
Saturday, October 9, 9:00 am - 6:00 pm -- Runners pick up packet at Abbot Health & Fitness Expo
Sunday October 10; Chicago Marathon; Grant Park
Wheelchair Start (Men): 7:20 am
Wheelchair Start (Women): 7:21am
Marathon Handcylce Start: 7:23am
Wave 1 (red): 7:30 am
Wave 2 (blue): 8:00 am
Wave 3 (orange): 8:35 am
(as mentioned, spectator access to Grant Park begins at 9:30 am)
The course will feature 20 aid stations along the course approximately 1-2 miles apart. Each station will have a medical team with access to a transport vehicle (only reserved for emergency situations), toilet facilities, lemon-lime flavored Gatorade Endurance Formula, public address announcer and water. At Aid Station #10 (mile 13.2), energy chews will be available providing 31 grams of carbs, 11mg of sodium and 120 calories. Aid Station #14 will have caffeinated and non-caffeinated gels which will provide 20 grams of carbs, 100 mg of sodium and 80 calories. The caffeinated flavors will also contain 30mg of caffeine. Aid stations #15-18 will offer bananas. Mile 21.2 will have a Biofreeze Pain Relief Zone where a Cooling Crew will be "armed with Biofreeze spray to help Cool the Pain to get participants across the finish line." Clocks and milemarkers will also be featured along the route every 5K and at the halfway point (13.1 miles). Digital clocks at the finish line will display the elapsed race time, which begins at your group's official start time.
If you are interested in running this year, it's not too late! You can secure an entry through one of the limited guaranteed opportunities found here.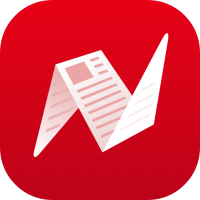 This is original content from NewsBreak's Creator Program. Join today to publish and share your own content.