New Orleans, LA.- New Orleans has experienced many hurricanes throughout its existence, and often the storms have extensive documentation. The 1812 Louisiana Hurricane, however, is one instance when people tend to forget about it. Here is the second part of two stories about the 1812 Louisiana Hurricane.
Until recent times, historians only knew that a significant storm had occurred in New Orleans in the summer of 1812, yet they know neither of the intensity nor the path it took. The hurricane was pretty much overshadowed by the war against the British, which at the point can disrupt the nation.
Then, because of the war, many ships fill the gulf of Mexico and the nearby Caribbean. Many of the vessels recorded hourly data regarding the wind data that afforded Mock, and his fellow researchers, an extraordinary amount of information to explain the catastrophe as a whole.
Mock then states in his article that one ship, USS Enterprise, provided some details about wind observations in the city, which proved to be catastrophic. It also is at least a Category 4 hurricane since Tousard's account describes an uptight in Lake Ponchartrain.
The summary is that Mock's analysis and Tousard's letter reminds us that New Orleans is a vulnerable place for a hurricane. Both facts also insisted that a storm can happen again in the meantime.
Mock's warning reflects the terrible final message in Tousard's 200-year-old letter, which said: "And, do note, that without a word of exaggeration, I add that had this scourge endured just two hours longer, I assure you there would remain not a soul to tell the tale."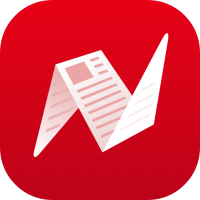 This is original content from NewsBreak's Creator Program. Join today to publish and share your own content.