New Orleans, LA.- New Orleans has experienced many hurricanes throughout its existence, and often the storms have extensive documentation. The 1812 Louisiana Hurricane, however, is one instance when people tend to forget about it. Here is the first part of two stories about the 1812 Louisiana Hurricane.
In September 1812, French Consul Louis Tousard wrote a letter that described a devastating storm in alarming detail. He noted that a hurricane became the most horrible event during the nighttime that destroyed the harbor, knocked down buildings, and decimated roofs from the city's houses.
Tousard's letter now is in the holdings of the Historic New Orleans Collection museum holdings. It proves the research of University of South Carolina geographer and climatologist Cary Mock, who researched the Great Hurricane of August 1812.
Hurricane Katrina might be the hurricane that many New Orleanians consider the most devastating, but it happened in 2005 and is known internationally. But, the 200-year-old storm that Tousard chronicles wrote did seem to rival it in magnitude and could have been worse.
The 1812 storm occurred during a busy period for the residents of the newly created state of Louisiana. Earlier in the year, several earthquakes along the New Madrid Fault Line, which led to the 1811 New Madrid earthquake, made levee breaches along the Mississippi, requiring extensive repairs.
That summer, in three separate instances, enslaved people in Louisiana rebelled against their masters and ended up causing much concern among the local elite. Furthermore, with the advent of the War of 1812 that June, British ships, which gained a significant advantage at sea during the Napoleonic Wars, began to threaten the Louisiana coastline.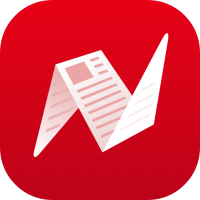 This is original content from NewsBreak's Creator Program. Join today to publish and share your own content.