NEW ORLEANS, LA - Parade is the main feature in every celebration in New Orleans, including Halloween. This year, the fantastic Halloween parade is back. The 2021 Krewe of Boo is scheduled for October 23, starts at 6:30 p.m. All people are welcomed to join this spooky festivity.
Since 2007, Krewe of Boo has become New Orleans' official Halloween Parade. The first parade was made to raise a donation for Hurricane Katrina. After several years of absence, Krewe of Boo was back in 2013. With the float constructed by Kern Studios, this parade brings both fright and excitement to the crowds. The floats are made from mâché paper and fiberglass props, nearly identical to the floats made for Mardi Gras. the only difference is, the Krewe of Boo floats are more terrifying and spooky.
The parade riders usually throw many items at the crowds. From sweets and praline chocolate to beads and toys are caught by both adults and children crowds. All the items are either collectible or edible, so the waste will be reduced.
The parade will stroll around the oldest and spooky neighborhood in New Orleans, French Quarter, to the Warehouse District. As for the route, the Krewe of Boo Halloween parade will assemble at Elysian Fields, then parade down to North Peters Street. The parade continues to Decatur Street and past Jackson Square to North Peters Street. Then it goes to Canal Street, down the Tchoupitoulas Street to Andrew Higgin Drive. The parade goes on rain or shine.
Parade-goers are encouraged to wear any family-friendly costumes at this free festival. Bring a back to collect the items you catch. Plan your transportation to follow the parade. You are allowed to bring drinks with plastic or paper cups. Always respect the police and paraders.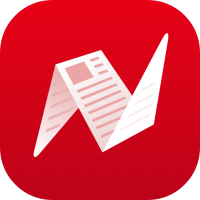 This is original content from NewsBreak's Creator Program. Join today to publish and share your own content.