NEW ORLEANS, LA. – The National Weather Service New Orleans has released their prediction regarding Hurricane Ida. They noticed the New Orleans citizens about further consequences after the hurricane hits the Greater New Orleans area.
On Twitter, the NWS wrote that the winds have relaxed, along with a reduction of water surges. Yet, the city isn't done with the hurricane's consequences.
The NWS also notices that there will be widespread rains, ranged from 10 to 15 inches of precipitation; this estimation will probably be higher in some areas due to underestimation. Many local rivers are expected to be in moderate to significant floods.
According to the weather map, the areas most affected by significant flooding are Tangipahoa parish, St. Tammany Parish, and Washington Parish. Fortunately, the citizens who lived there can seek assistance from the government.
Federal Emergency Management Agency Region 6 has announced that Louisiana homeowners and renters affected by Hurricane Ida can be eligible for help from them. Thus, citizens who live in the three parishes mentioned above are eligible for Individual Assistance.
FEMA also notices that homeowners and/or renters insurance owners need to file a claim as soon as possible because FEMA cannot duplicate benefits for losses covered by insurance by law. The uninsured and/or underinsured might be eligible for federal assistance. For further info, you can access disasterassistance.gov/.
The homeowners and/or renters can call 800-621-3362 (TTY: 800-462-7585) in case of impossibility to apply online. The toll-free telephone lines operate every day from 6 am to 10 pm CDT.
On the other hand, users of relay services such as a videophone, InnoCaption, or CapTel should update FEMA with the numbers assigned to the services mentioned.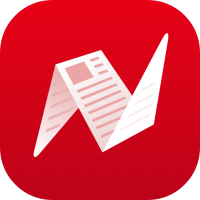 This is original content from NewsBreak's Creator Program. Join today to publish and share your own content.