New Orleans, LA- The Tangipahoa Parish official has announced that it is opening a new POD (Point of Distribution) for Hurricane Ida recovery. Today, August 31, at 8:00 am, the PODs will be opened to provide citizens with ice, water, MREs, or Meal, Ready-to-Eat, which is a kind of field ratio. The PODs will also provide tarps.
The POD Sites will be located at three Walmart locations. Those PODs will be on Hammond's Walmart at 2799 W Thomas St, Hammond, LA 70401; Amite's Walmart, located at 1200 W Oak St, Amite City, LA 70422; and Ponchatoula's Walmart, located at 1331 US-51, Ponchatoula, LA 70454.
Those items mentioned above will be available to all citizens in Tangipahoa. Nevertheless, it is uncertain if the program will be held every day, but the Tangipahoa government will post updated information regarding the PODs.
Previously, due to the impact of Hurricane Ida, Tangipahoa Parish Government decided to implement a parish-wide curfew beginning tonight, August 30. from 7 pm to 6 am today. The curfew will be enforced every night until further notice.
On the other hand, Tangipahoa Parish crews are doing their part to reopen blocked roadways and make necessary infrastructure improvements following Hurricane Ida. Parish President Robby Miller initially said that he asked the public to stay off the roads since Tangipahoa Parish crews are tackling several issues, from trees to power lines and flash flood damage. He also called for local volunteers to help the Parish government crews.
"It's our hope that we can get these roadways cleared as soon as possible so other service providers can access their customers quickly," explained Miller.
For further info, frequent gusts of 20 to 30 mph will ease by today to 10 to 15 mph range. Yet, winds will continue to ease through Thursday.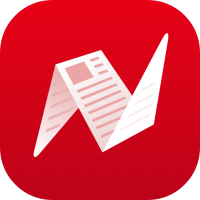 This is original content from NewsBreak's Creator Program. Join today to publish and share your own content.