New Orleans, LA.- The Sewage and Water Board of New Orleans has announced that several sewage pump stations are experiencing power outages. The power outages are linked to the incoming Tropical Storm Ida.
This announcement is not a new thing to the city of New Orleans. Usually, from June to November, the Caribbean coasts and their surrounding areas experience hurricane season. It often peaked and occurred more frequently in August and September and is more common in the northern islands of the Caribbean.
Areas like United States' state with Caribbean coastlines such as Texas and Louisiana State, and Mexico's states surrounding the Caribbean sea, such as Tamaulipas, Veracruz, Campeche, Yucatán, and Quintana Roo, are often affected by the hurricane season. Cities like Houston, Tex., New Orleans, La., and Cancún, Quintana Roo's resort city.
Hurricanes that struck New Orleans came from south of Grenada and arcs to the northwest of the island of Barbados in the Eastern Caribbean. One great example is Hurricane Katrina, which devastated the Greater New Orleans area during the 2005 hurricane season.
Recently, several sewage power pumps on both the East and West Bank of New Orleans are experiencing power outages. This condition could increase sewer backups in homes, especially when residents are refuging up north.
To manage this situation, the Board urges those residents who still have the power to minimize wastewater leaving their homes by not running their dishwasher or washing clothes. The Board also reminded the citizen of New Orleans that those stations would be out of service until the storm passes, and it is safer to make an assessment later.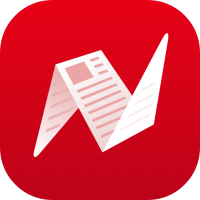 This is original content from NewsBreak's Creator Program. Join today to publish and share your own content.