ST TAMMANY, LA - Water that comes from the rain is called stormwater. The water that doesn't soak into the ground becomes surface runoff. The surface runoff then flows into either surface waterways or storm drains and is released into surface waters later on.
Stormwater can pick up pollutants as it flows on the land. Debris, chemicals, dirt, and other pollutants will be caught and taken away with the water. It then flows into the storm drain, wetland, lake, river, stream, or coastal water. The untreated water that enters the storm drain streams into the same water that people use for swimming, fishing, and even drinking.
Polluted stormwater runoff has harmful effects not only on people but also on plants and animals.
The excessive sediments or soil from the stormwater may cause clogging on storm drains. This can lead to flooding. The sediment can affect the water quality and aquatic life if deposited in lakes and streams.
The excessive nutrients input it brought may cause nutrient pollution. Usually, the nutrients are nitrogen or phosphorus. The nutrients cause the increased growth of algae. Fish and insects are difficult to survive, as other plants can die due to this imbalance.
Bacteria and pathogens can be washed into the waters due to their microscopic size. We might be ill after consuming the contaminated water or accidentally have the open wound touch the water. Those are the reason why beaches are closed after the hurricane.
Any kind of trash, such as plastic bags, cans, bottles, or cigarette butts is dangerous as well. When the trash is washed over into the water bodies, it may harm the aquatic life. Household hazardous wastes, such as oil, pesticides, detergents, paints, and fertilizer can also get washed from the residential area. The pollutants may harm, or even kill aquatic life. Consuming fish, shrimp, or crawfish that have been exposed to the pollutants is dangerous to people as well.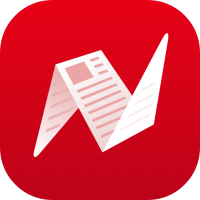 This is original content from NewsBreak's Creator Program. Join today to publish and share your own content.