NEW ORLEANS, LA - New Orleans is one of the best cities for cocktails, where you can find lots of bars and clubs, even drive-thrus. Here is a list of the best cocktails in New Orleans and where you can find them.
1. Sazerac
Sazerac is the official cocktail of NOLA and is the oldest cocktail in the country. The recipe was created by Antoine Peychaud in the 1830s. One of the recommended bars to try this drink is the one that is named after the drink itself, Sazerac Bar. Other popular choices are Sylvain Tavern and Arnaud's French 75.
2. Hurricane
This cocktail is great for those who love rum. It was invented due to an excess supply of rum in the 1940s by Pat O'Brien, and Pat O'Brien's bar is one of the best places to try the Hurricane, where you can drink while enjoying dueling piano music, and the bar features a flaming fountain.
3. Brandy Milk Punch
Brandy Milk Punch is a great cocktail for brunch and its key ingredients are brandy and milk as the name states. Brennan's is one of the best places to try the drink, as it was named after Owen Brennan who created the Brandy Milk Punch. You can also try a variation of it, the Bourbon Milk Punch, at Bourbon House.
4. Ramos Gin Fizz
Ramos Gin Fizz was named after Henry C. Ramos, who invented the drink in 1888, and it is a great drink for Gin lovers. Two of the recommended places to try this drink are the Roosevelt Hotel, where you can try Sazerac as well, or the Carousel Bar.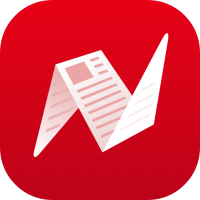 This is original content from NewsBreak's Creator Program. Join today to publish and share your own content.