NEW ORLEANS, LA — A tuxedo-colored cat has been found in the Jefferson Parish. The informant then also said that she looked after the cat's owner.
On the Lost Pets NOLA forum on Facebook, Eileen Curtis wrote that she found a black and white, or so-called tuxedo cat. She also said that the cat is not a kitten, yet it is not a fully matured one.
Curtis described the cat as having skinny green or golden eyes. Its tail is half bent, possibly because of an accident.
The cat also has a possible limp on the back left leg. The limp is caused by a possible car accident or probably abuse from the previous owner.
Currently, the cat is hanging out at the corner between Stumpf Boulevard and Dolphin Street in Terrytown, Jefferson Parish. Its condition is concerning and needed a more proper shelter.
Curtiss said that she hoped to find the owner of the cat. She also wanted the cat to be trapped and taken to the veterinarian to be checked further.
The previously owned cat can have a behavioral problem after being left on the street. It can also contract coccidia, a kind of intestinal tract infection or giardia, which occurs after drinking contaminated water outside. More serious diseases like feline leukemia and AIDS (FIV) can also happen if no serious actions are taken.
Curtis said that she had been feeding it when it comes around. The cat surely does meow a lot when it sees her as the cat closed when she walked away.
A commentary about the cat came in the forum's post. Mary Ellen Martens wrote, "Please leave water in a shady spot. It's hot, hot, hot!!".
Martens also thanked Curtis for caring for the cat during the summer.
For further info, you can call Eileen Curtis on 504-430-2863.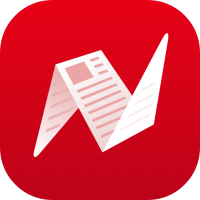 This is original content from NewsBreak's Creator Program. Join today to publish and share your own content.