GRETNA, LA - Louisiana's Jefferson Parish receives visits from many species of birds. Here are some places to visit and enjoy the various wildlife.
A lot of shorebirds will visit the Grand Isle Beach place every year. Witness the brown pelican, the Bird of Louisiana State, as well as others such as gulls, terns, and skimmers. Various kinds of herons, snowy egrets, ibis, and pink roseate spoonbills are calling the back of Grand Isle home. The marshes are a perfect place for the birds to look for food.
Every two times a year, almost 100 species of birds migrate around 500-mile from the Gulf of Mexico and stay in the Grand Isle's forest. A phenomenon called "fall out" occurs when a thunderstorm forcing the birds to fall out and seek shelter on the oak or hackberry trees. Flycatchers, thrushes, tanagers, and grosbeaks are some of the species that people can meet here during migration.
As the brown pelicans were on the edge of extinction in the 1960s, the Louisiana state had a plan to bring the species back to Queen Bess Island, four miles north of the Barataria Pass. These days, roseate spoonbills are living here alongside the brown pelicans. To visit the island, either charter or personal boat will be needed.
The Migratory Bird Celebration which will be held on Grand Isle is another chance for the visitors to witness a variety of birds. Witness various species of birds in their habitats on the birdwatching tours, enjoy delicacies and arts made by the locals. This festival is both for the birders or common people with their families.
Created in 1998, the festival aims to support the management of Grand Isle Sanctuary and protect the remaining live oak ridges. This year, the festival is planned to be held in November. Further information will be announced.
Another event that takes place in Grand Isle is the Annual Audubon Christmas Bird Count, held from mid-December to the first week of January. More than ten thousand volunteers with various backgrounds are on a mission to census and assess the health of bird populations, as well as guide conservation action.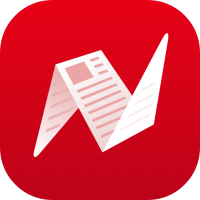 This is original content from NewsBreak's Creator Program. Join today to publish and share your own content.