NEW ORLEANS, LA. - The city of New Orleans has put together a series of anti-gun violence initiatives that remain ongoing.
In August 2019, Mayor LaToya Cantrell announced a Generational Gun Violence Reduction Plan as an initiative. the program's goal is to significantly reduce the number of gun-related killings in the city for the next 50 years.
Mayor LaToya Cantrell announced the creation of the Office of Gun Violence Prevention via executive order in April 2021. This new office will coordinate, fund, and evaluate public health activities aimed at reducing gun violence.
Recently, on June 29th, 2021, Mayor Cantrell together with city officials, businesses and community partners, and residents to provide an update on how the city is working with numerous agencies to decrease and prevent crime.
"We believe that there are three key issues in working holistically to address the recent spike in crime: prevention, apprehension and intervention. This includes investing in youth, families, and community leaders to reduce the number of violent incidents; arresting those who commit violent crimes, and providing support and development programs for both youth and adults to reduce recidivism and make our communities stronger," said Mayor Cantrell from the official website of the City of New Orleans.
Since Mayor Cantrell took office in May 2018, the city of New Orleans has established more than 19 programs to help reduce crime through holistic methods, including the Office of Youth and Families, which was established at the start of the administration, and the Office of Gun Violence Prevention, which was established more recently.
Also, the Office of Criminal Justice Coordination (OCJC) has created initiatives such as the Evening Reporting Center, an alternative to incarceration that provides school programming and activities, and which takes place at the time when they are at the highest risk of reoffending or committing a crime.
Aside from leveraging funding to decrease the crime rate, the city Government works with NOPD, to create the Violent Crime Abatement Investigation Team (V-CAIT) and District Community Action Teams (D-CATs).
As of May 2021, NOPD had a homicide solution rate of about 60%, thanks to these and other apprehension-related measures. The Homicide section of the NOPD has also been enhanced and improved. As a result, the Cold Case unit has completed four cases in 2019 and two cases in 2020, in addition to the nine cases for 2021 so far.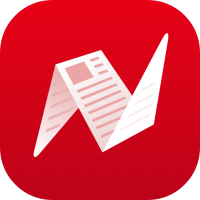 This is original content from NewsBreak's Creator Program. Join today to publish and share your own content.