NEW ORLEANS, LA -- The New Orleans Tourism and Cultural Fund, or NOTCF, Mini-Grant for small projects is offering grants or funding to support community or non-profit organizations in New Orleans, up to $2,500.
This grant is eligible for small projects and program support that focus on smaller communities with limited scopes and periods, such as a single creative production or single community event.
Below are the requirements to be considered eligible to apply for the grant.
- Non-profit or community-based entities. This means that the organization is registered with the Louisiana Secretary of State as a non-profit and is in good standing.
- Non-profit organizations currently recognized by the Internal Revenue Service as a public charity described in sections 501(c)(3) and 509(a)(1), (2), or (3) of the Internal Revenue Code of 1986 as amended (the "Code"):
- Your tax-exempt status under sections 501(c)(3) and 509(a) of the Code has not changed since the issuance of the IRS determination letter.
- There is no current pending issue before any office of the Internal Revenue Service that could result in any proposed changes to your tax-exempt status under Sections 501(c)(3) and 509(a) of the Code.
Thi grant is not eligible for events such as award shows or ceremonies; Fundraisers, including requests to purchase tables or tickets; Any organization or community's operational expenses; Events with no art or cultural components, or that use funding to pay fees or other expenses that are not related to the cultural economy.
Activities that take place outside of New Orleans and do not involve local cultural businesses or independents in any way are also not eligible to receive the grant. In addition, food or beverages for hospitality or entertainment purposes only; any activity that does not involve one of the segments of the Cultural Economy as defined by the NOTCF; and any political or lobbying activity are also not eligible.
If your organization and proposed activity fulfill the terms and conditions and your organization can comply with reporting requirements, click here https://notcf.com/mini-grant-funding-application/ to apply for funding. Follow the guidelines https://notcf.com/wp-content/uploads/NOTCF-Grant-Terms-and-Conditions-2021.pdf here before you apply.
There is no guarantee that any funding will be available at any time. Availability of funding is determined entirely at the discretion of NOTCF.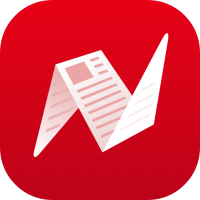 This is original content from NewsBreak's Creator Program. Join today to publish and share your own content.