NEW ORLEANS, LA — New Orleans Trinity Episcopal Church combines the practice of yoga, breathwork, meditation and Holy Communion as a way to encounter the risen Christ on the mat in their new program, "YogaMass".
This program will be held at the Trinity Episcopal Church, 1329 Jackson Ave, New Orleans, LA 70130, on Saturday, August 7, September 11, October 2 and November 6, 2021, from 10:30 a.m. - 12:00 p.m.
Co-owner of Swan River Yoga, Keith Porteous, will provide music. If you have any questions regarding the program, please contact Ashley Bond, Director of Formation, at abond@trinitynola.com.
About Trinity Episcopal Church
Located at 1329 Jackson Avenue, New Orleans, Louisiana 70130, Trinity Episcopal Church implements Christ's inclusiveness, compassion, healing, forgiving, and generosity by focusing on three cores of practices in worship; formation; and service. Regular worship includes prayer, beautiful music, and relevant preaching open to all children of God.
About Swan River Yoga
Swan River Yoga welcomes everyone to learn the fundamentals of the physical poses (asanas) and enjoy a physically challenging class to relax, dissolve stress and anxiety and become more grounded physically and emotionally.
Yoga practice provides rapid stress alleviation, improved sleep, and greater strength and flexibility in the short term. It brings about a total change in the physical body, a shift in perspective about one's relationships, the ability to know oneself, and the strength to find serenity in the midst of hardship.
Indulge in the beauty and tranquility of yoga and worship by joining this collaborative event by register at this link.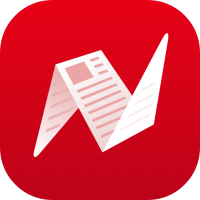 This is original content from NewsBreak's Creator Program. Join today to publish and share your own content.