NEW ORLEANS, LA -- The New Orleans City Council has rescheduled its Budget-Audit-Board of Review Committee meeting previously on Wednesday, July 21, 2021, at 10:30 a.m. rescheduled to Wednesday, July 28, 2021, at 10:00 a.m. in the City Council Chamber.
The Budget, Audit, and Board of Review Committee is in charge of reviewing the City's Operating and Capital Budget programs and making recommendations to the Council, as well as coordinating Council passage of the yearly budget. This committee examines the Chief Administrative Office's monthly revenue and expenditures status reports, amendments to the Operating and Capital Budgets, and the fiscal implications of all ordinances, motions, resolutions, economic development projects, leases, and contracts presented to the Council.
The Committee is also in charge of overseeing and delivering the City's annual and single audit of federal and state funds, as well as overseeing the administration's response to Management Letter Findings and the Board of Review process.
This meeting will be chaired by Jared C. Brossett (District D), with members, consisted of Helena Moreno (At-Large), Joseph I. Giarrusso III (District A), Kristin Gisleson Palmer (District C), and Cyndi Nguyen (District E).
The previous Budget-Audit-Board of Review Committee meeting was held on June 23, 2021, at 10:00 AM located at City Council Chamber. The Audit / Budget Review Committee reviews financial statements and performance reports concerning actual expenses and revenues relative to the annual budget on a quarterly basis.
The Board of Governors sets operational priorities and approves Louisiana State Budget Audit's annual budget, and the Budget and Audit Committee meets monthly to oversee financial matters. Committee members are committed to being accountable to members and the public through a high level of transparency and active examination of fiscal operations.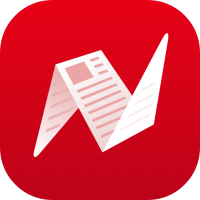 This is original content from NewsBreak's Creator Program. Join today to publish and share your own content.