NEW ORLEANS, LA — A new JAMA Network Open research letter examined the COVID-19 vaccine distribution plans for all 50 states and the District of Columbia. The majority of vaccine rollout plans, according to the study, lacked diverse representation on state health committees, as well as strategies to reach people living in underserved communities.
Amber Hardeman, MD, MPH, MBA, a Tulane University School of Medicine resident in the Med-Peds program, was the letter's first author. She collaborated with Tulane pulmonary critical care physician Joshua Denson, MD, and researchers from New York University Grossman School of Medicine and the University of Chicago.
The study discovered that 43 of the 51 plans called for a committee to develop a COVID-19 vaccine distribution plan. Thirty-one (61 percent) of the 43 plans did not mention any strategies for a more equitable vaccine rollout.
Only eight of the 51 plans included representatives from minority populations, and just over half of the states (51 percent) collaborated with organizations that serve underserved communities.
"This isn't just a COVID problem," Hardeman says. "It's an issue that's permeated through medicine and access to medicine during the entire history of the United States, and it's still very prevalent now. It just so happened that this was an international emergency and so many people were getting sick and dying from it, that there needed to be a lot more urgency."
COVID-19 appears to affect racial and ethnic minorities, according to research disproportionately. Centers for Disease Control and Prevention data show non-Hispanic Black people and Hispanic or Latino people had about 4.7 times the COVID-19 hospitalization rate as non-Hispanic white people.
Race and ethnicity are risk factors for other underlying health conditions, such as socioeconomic status, access to health care, and occupational exposure to the virus, such as being a frontline, essential or critical infrastructure worker.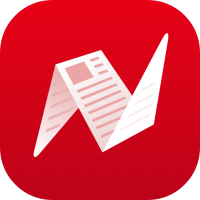 This is original content from NewsBreak's Creator Program. Join today to publish and share your own content.