SLIDELL, LA — "Reinvention: Creative Pivots in the Pandemic" art exhibition will be featured in the Slidell Cultural Center at City Hall from Friday, July 23, 2021.
Throughout the pandemic, many people turned to arts for recreation or entertainment. Technology allowed people to stream live concerts, dance shows, choirs, theatres, and more.
The arts displayed in "Reinvention" focuses on how artists faced the unique challenges of the pandemic, such as social isolation. The exhibition will also provide a snapshot of this historic moment, which will be preserved in a COVID-19 time capsule and kept in the Slidell Museum. The time capsule is funded by the St. Tammany Parish Commission on Cultural Affairs and will also include audio histories collected by the St. Tammany Parish Library.
The exhibition features artists such as Mary Christopher, Matt lItchliter, Abby Sands, Mandie Manzano, event curator Kim Bergeron, and more. A 3D animated music video by local musician Savej and Austrian animator TAS will also be displayed in the exhibition, with 3D glasses provided. There will be a "Meet the Artists" event on August 11, from 6.30 p.m. to 7.30 p.m.
The exhibition is presented by Artists & Causes and hosted by the City of Slidell and is partly supported by a grant from the New Orleans Jazz and Heritage Foundation. The Northshore Cultural Economy Coalition, The Northshore Collaborative, Northshore Media Group and Slidell Magazine also supported the event.
The exhibition will remain until August 27, 2021. Slidell Cultural Center at City Hall is open from Wednesday to Friday, from 10 a.m. to 2 p.m. The gallery is free and open to the public, but visitors are required to make an appointment.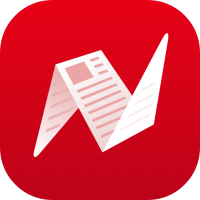 This is original content from NewsBreak's Creator Program. Join today to publish and share your own content.