NEW ORLEANS, LA - The Preservation Hall and New Orleans & Company has announced the 60th Anniversary benefit gala concert, produced by Winter Circle Productions, at The Orpheum Theater on Friday, October 8, 2021.
The son of Preservation Hall Founders Allan and Sandra Jaffe and the Creative Director & Board Chairman of Preservation Hall, Ben Jaffe said, "New Orleans is a city of musical royalty. Many of the Hall's musicians performing today can trace their family history back to the birth of jazz. Preservation Hall was established to honor these important African American families and their gift to the world."
To mark its 60th Anniversary and celebrate the resilience of New Orleans music, Preservation Hall is holding a fundraiser for the Preservation Hall Foundation, and all earnings will be used to fund the Preservation Hall Foundation's mission to "Protect, Preserve and Perpetuate New Orleans music and culture."
This star-studded event will feature four generations of Preservation Hall musician masters, the Preservation Hall Jazz Band, members of the Preservation Hall collective, and various renowned speakers and musical guests.
"To celebrate the 60th Anniversary of Preservation Hall, we are honoring these musical torchbearers, who embody this time-honored tradition. These musicians not only represent New Orleans they are the world's guardians of the significant and precious tradition that is passed down from one generation to the next," added Jaffe.
The New Orleans & Company President and CEO, Stephen Perry said, "The music of our city runs through our blood and Preservation Hall has been inspiring musicians and individuals for the last 60 years. It is the people of New Orleans who create the culture, and as a company and community partner, we focus on ensuring that the tourism industry benefits all residents."
"The work that the Preservation Hall Foundation does to support our musicians aligns directly with our goal of always nourishing and sustaining the culture of our city. We are proud to partner with them on this great event to celebrate this monumental anniversary and commend the work they do throughout the year."
Tickets will be available here on Friday, July 23, 2021.
For more information, visit Preservation Hall Foundation's website.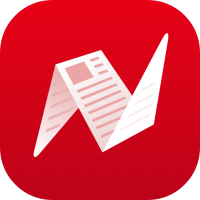 This is original content from NewsBreak's Creator Program. Join today to publish and share your own content.