NEW ORLEANS - After a local district attorney in Louisiana rejected all charges and vowed not to prosecute them, 16 pipeline protesters and an independent journalist celebrated a victory for the First Amendment.
During a fierce opposition to the Bayou Bridge Pipeline and the urging of the Louisiana Mid-Continent Oil and Gas Association in 2018, the Louisiana legislature significantly heightened the penalties for protesters of the pipeline project, by adding pipelines to the definition of critical infrastructure. The amendments would punish people on or near pipelines or construction sites without permission for up to 5 years in prison, with or without hard labor.
On August 1, 2018, just days after the amendments to the critical infrastructure law were put into effect in Louisiana, 3 people who were protesting the Bayou Bridge Pipeline were arrested by law enforcement officers hired by Bayou Bridge, followed by more arrests over the next 2 months. Overall, 16 protesters and a journalist were arrested and charged.
Karen Savage, the journalist who was arrested while covering the event, stated, "The First Amendment guarantees water protectors the right to protest and protects my right as a journalist to report on those protests without fear of retribution. The DA's refusal to prosecute is further proof that this law is unconstitutional and that the arrests by the St Martin Parish Sheriff's deputies should never have happened."
Pam Spees, a senior staff attorney at the Center for Constitutional Rights who represented the protesters charged, stated, "After nearly three years with serious charges hanging over these protesters and a journalist who risked a lot to raise awareness about this controversial project, the district attorney finally did the right thing in rejecting all of them. It's a clear confirmation that something is seriously wrong with this law. Not only did it target people expressing their opposition to this pipeline project, the law put anyone in Louisiana at risk of running afoul of its vague and sweeping terms, regardless of their political views or feelings about pipelines."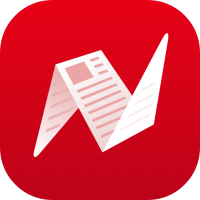 This is original content from NewsBreak's Creator Program. Join today to publish and share your own content.