NEW ORLEANS, LA — The restaurant from the husband and wife duo, William "Wildcat" Greenwell and Chef Sophina Uong, will open in Uptown New Orleans on Saturday, July 24, 2021.
"Wildcat and I are so excited to welcome our guests and let them experience first-hand everything I love about cooking – the ability to celebrate being together, experimenting with flavors and ingredients from around the world, and finally getting to savor it all," said Uong.
Chef Uong is a Cambodian-American self-taught chef. As a toddler, she had to escape a war-torn Cambodia with her family, finding refuge in Long Beach, California. Growing up, she spent much of her time in the kitchen, watching mothers cook traditional American suppers and stewed Mexican guisados.
Uong has worked for some of the most acclaimed restaurants in the Bay Area which include Revival Bar + Kitchen, Waterbar, Absinthe Brasserie, and Calavera. Uong was the Food Network's Chopped "Grill Master Napa Champion" in 2016 and soon after became the manager of Andrew Zimmern's Lucky Cricket restaurant in Minneapolis.
Naked Bill's, Mister Mao's quirky bar, will be serving cocktail program as playful and eclectic as the cuisine under the direction of co-owner William "Wildcat" Greenwell.
The 1,400 square feet restaurant and bar, which formerly housed Dick & Jenny's, has been turned into a tropical roadhouse and has a mural hand-painted by Margie Tillman Ayres, a New Orleans artist/designer. The restaurant will have a dining room, a bar and lounge seating for up to 25 people, and an interactive Chef's Counter.
Customers can enter through the bar on Jena Avenue, which is a great spot to meet up for a night out. The Chef's counter can hold up to six people to get an up-close and personal view of the open kitchen. The restaurant will be open for dinner from Thursday to Monday from 5 until 10 p.m.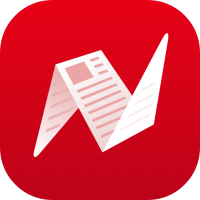 This is original content from NewsBreak's Creator Program. Join today to publish and share your own content.