NEW ORLEANS, LA — Fresh Food Factor, Volunteers of America Southeast Louisiana, is expanding its services by providing co-packing services for local and national brands.
Fresh Food Factor's headquarters is an 8,500-square-foot commercial kitchen located in the Lykes Steamship District in New Orleans' Lower Garden District. Fresh Food Factor is an organization experienced in the food and beverage industry. Since 2013, they have been providing nutritious meals to school children in Jefferson and Orleans parishes.
The Director of Fresh Food Factor, Lawrence Dodds, said, "By leveraging our facilities and culinary expertise, the team at Fresh Food Factor is able to provide co-packing services to both local entrepreneurs and national companies in the consumer package goods industry. The profits from our co-packing operations are then redeployed to lift up our community via the 20+ programs Volunteers of America operations in the 16-parishes of southeast Louisiana."
Co-packing or contract packaging is the process of putting together a good or product into its packaging. In the food and beverage industry, this process includes canning, bagging, boxing, bottling, sealing and other services required in order to distribute the finished products or goods to the customers.
"Fresh Food Factor has been integral to every step of our growth as a company. They are great manufacturing partners, not only for Brass Roots, but for the many New Orleans brands for which they already manufacture. Even more, as they grow, they can increase the positive impact they have on our community," said the founder of Brass Roots, Aaron Gailmor.
Before, local food companies had to leave the market to obtain these services. But now, these services will allow them to stay in the market and increase their production.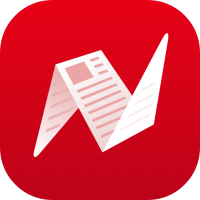 This is original content from NewsBreak's Creator Program. Join today to publish and share your own content.