NEW ORLEANS, LA — Tulane University Athletics Department received $1.4 million from the McKeever Family. The $1 million will be used to establish the McKeever Family Athletic Career Development Endowed Fund which will expand Tulane Athletics' career development initiative to its 350-plus student-athletes.
McKeever Family Athletics Career Development Endowed Fund's establishment is enormous for the university. The fund will provide for a full-time staff member to support the postgraduate aspirations of Green Wave student-athletes in the future.
Michael McKeever was a student-athlete during his college years in Tulane, competing on the men's swimming and diving team. He graduated from Tulane University with his bachelor of arts in Economics in 1973. His wife is also a notable banker, working at Kidder, Peabody, and Co.
"Our student-athletes bear the name of Tulane University wherever they go," President Michael Fitts said. "The school spirit they forge through their skill and competitiveness creates some of the fondest memories for Tulanians young and old. This generous gift from the McKeever Family will help ensure that the Tulane education these students receive serves them throughout their lives, allowing them to pursue their dreams through every imaginable career and entrepreneurial venture."
Troy Dannen, Director of Tulane Athletics, said that the significance of the McKeever family's gift could not be overstated. It allows the athletics department to establish a career development program.
"The significance of this gift cannot be overstated. It empowers our commitment to career development into perpetuity, ensuring that our student-athletes are as prepared for success after graduation as they are during their playing careers," he said. "Valerie and Michael's generosity allows us to establish a career development program that will provide a road map for our student-athletes' success following graduation."
A multipurpose classroom within the Don and Lora Peters Academic Center will also carry the McKeever family name. In addition, the university will use the multipurpose classroom for instruction, committee meetings, presentations, and career development programs.
Tulane has made a solid commitment to enhancing its athletic facilities with the construction of Yulman Stadium, the Hertz Center, the Slatten Family Strength and Conditioning Center. As a result of the campaign, Tulane has also renovated both Greer Field at Turchin Stadium and Avron B. Fogelman Arena in the Devlin Fieldhouse, along with the Don and Lora Peters Academics Center.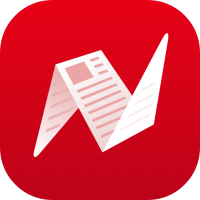 This is original content from NewsBreak's Creator Program. Join today to publish and share your own content.