NEW ORLEANS, LA — The New Orleans City Planning Commission or CPC will vote on Tuesday, July 13, to either approve or oppose the University Area Off-Street Parking Overlay, which is a new overlay district that will require future housing rehabilitations and constructions around Tulane University to provide one parking spot for every additional bedroom.
Although the current iteration of the University Area Interim Off-Street Zoning District will expire on September 17, the City Council is attempting to expand and make these parking requirements permanent and for new developments in District A. Despite the previous objection of CPC to the original motion, as outlined in the University Parking Area Study, the City Council passed the motion to address the residents' concerns about the dense student housing projects in the neighborhood called "Doubles-to-Dorms".
The proposal would also impose the highest off-street parking requirements to residential areas in Carrollton and Uptown, which would be one of the highest in the country, and the drastic increase of new housing constructions' cost in the area of the proposed overlay would have detrimental impacts on efforts to create affordable housing uptown. It will have even worse impacts in the long term since most uptown houses, which are built on very narrow lots, wouldn't be able to accommodate new parking spaces and could result in the demolition of existing houses.
The proposal would also negatively affect the environment and mobility options such as walking, biking, transit, ADA accessibility and urban form. These requirements are a hidden subsidy for car ownership, which will require people to pay for parking whether they drive or not, and incentivizes car travel, reduces demands for transportation alternatives, increases auto emissions, which will affect climate change.
In the long term, to add new off-street parking lots and new driveways, a significant number of trees will have to be removed and reduce space for green infrastructure, resulting in additional stormwater runoff. Curb cuts would also be one of the results of adding driveways, which will make navigating walkways even more difficult for people with disabilities.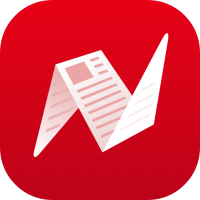 This is original content from NewsBreak's Creator Program. Join today to publish and share your own content.