NEW ORLEANS - The LGBTQ Fund of the Greater New Orleans Foundation helps organizations improve the quality of life and opportunities for the LGBTQ community. The GNOF's LGBTQ fund has provided over $450,000 in grants to 43 nonprofits across the region since its inaugural year, 2016.
The President and CEO of the Greater New Orleans Foundation, Andy Kopplin said, "GNOF is proud to stand with our LGBTQ partners as we work to create a more inclusive and safe community for all. Because of the critical work, these grantee organizations are doing on the frontlines, particularly by broadening their efforts to support transgender members of our community, our region is made stronger and more complete."
The recent grants will increase education, training, community engagement, crisis support, and more for local nonprofits. The specific projects funded are listed at https://www.gnof.org/june-2021-lgbtq-fund-grants/.
The Board of Directors of the Greater New Orleans Foundation voted in 2019 to create an endowed fund that will make grants on an annual basis in perpetuity to ensure the sustainability of their LGBTQ work. The endowed LGBTQ Fund, which has a fundraising goal of $2.5 million, will ensure the availability of funding for local LGBTQ-led and LGBTQ-serving nonprofits.
To date, GNOF has gained over $800,000. Arthur Roger, as a GNOF Trustee and chair of the LGBTQ committee, has played a key role in GNOF's efforts.
"Since the launch of the LGBTQ endowment campaign, we have known how important its grants will be to the nonprofits serving our LGBTQ communities in New Orleans. While we are thrilled that we've been able to help fund these important organizations with $467,067 over the past five years, there is still much more work to do to build our permanent LGBTQ fund," Roger said.
"I'm so grateful to and inspired by those who have already joined this effort, and I look forward to welcoming others to this critical effort to ensure our community has a 'forever' source of funding for ongoing LGBTQ grantmaking."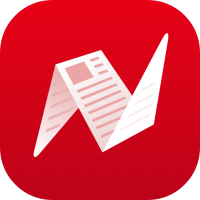 This is original content from NewsBreak's Creator Program. Join today to publish and share your own content.