NEW ORLEANS, LA — New Orleans has a lot of interesting tourist attractions to enjoy for both tourists and locals, and museums are those places where you can learn a lot about the history and culture of the city. There is plenty of museums in New Orleans dedicated to the history and culture of the city that could not be found anywhere else in the world.
The National WWII is the top-rated tourist destination in New Orleans and #2 in the U.S. It also serves as an unforgettable way to experience World War II.
They feature immersive exhibits, multimedia experiences, expansive collection of artifacts and first-person oral history to take visitors through the story of war. They are open from 8 a.m. to 5 p.m., with admission tickets starting from $29.77.
The National WWII Museum has been nominated as Traveler's Choice Best of the Best 2021 from Tripadvisor.
"My first trip ever to New Orleans and this was at the top of my things to do. This was a wonderful experience. I recommend taking your time and enjoy the whole experience. Expect to be done right to actually spend several hours here. The staff was phenomenal. Must do the 4D Movie Beyond the Boundaries. The whole experience takes you to life prior to Pearl Harbor to after the Japanese Surrender. I wish that I could just put it into words, but this museum will make you proud to be an American and learn a lot about WWII history." — Chris L reviews on Tripadvisor for National WWII Museum
2. Blaine Kern's Mardi Gras World
Blaine Kern's Mardi Gras World gives an authentic Mardi Gras experience all year round, with a real, behind-the-scenes look at New Orleans Mardi Gras. Come see how Mardi Gras is made and get up close to Mardi Gras' grandest floats and sculptures.
Blaine Kern's Mardi Gras World has been awarded the Traveler's Choice in 2020 by Tripadvisor. They are open from 9 a.m to 5.30 p.m. every day. The tour allows guests to see firsthand what it takes to bring Mardi Gras to life year after year, including to the workshop where they have created floats for Mardi Gras and other parades around the world since 1947.
"We really liked this place, and they've thought of everything. They give you Mardi Gras beads, you watch a short film about the parades and making of the floats, and a free slice of KING Cake. Lot's of floats and the workers are busy constructing floats and painting them … I took 73 pictures. Made us want to return when they are having a parade. You also learn about the Kewes, just look it up. Reasonable prices and good for all ages…" — Leland C. on Tripadvisor
3. New Orleans Pharmacy Museum
New Orleans Pharmacy Museum received the Traveler's Choice in 2020. Located at the site of the first licensed apothecary shop, the Pharmacy Museum includes cures for anything that ails you, including voodoo potions and other weird medicine.
"I have heard about this place for years and never found the time to go … My husband is a huge nerd as well as a doctor and he was a wealth of knowledge during the tour. Even if you don't have a medical background you can appreciate the abundance of history and beautiful courtyard this place has to offer. Please don't miss out. It's like stepping back in time." — NandTDestin reviews on New Orlean Pharmacy Museum on Tripadvisor
4. The Sydney and Walda Besthoff Sculpture Garden at NOMA
The Sydney and Walda Besthoff Sculpture Garden occupies approximately eleven acres in City Park adjacent to the museum. It is located within a mature existing landscape of pines, magnolias and live oaks surrounding two lagoons. The garden also includes ninety sculptures from various artists, but most of them are donated by Sydney and Walda Besthoff Foundation
"The only thing that we can say is – wow! We very much enjoyed the sculptures on display in this garden, but we were most impressed with the natural beauty surrounding this place. We enjoyed the trails, the streams, the bridges, and the Spanish moss trees. We really haven't visited any place quite like it. This is a great place to spend a few hours with family and friends. Highly recommend!" — WorldTravelers1999
NOMA is committed to preserving, presenting and enriching its collection, along with the renowned Sydney and Walda Besthoff Sculpture Garden. NOMA is New Orleans' oldest fine arts institution and most ambitious cultural convener. The museum has grown from thirteen works in 1912 to more than 40,000 today. NOMA also received the Traveler's Choice 2020 by Tripadvisor.
"It's a nice museum and you could find a lot of interesting paintings and sculptures there. Don't expect to find anything world-famous but there are two Picasso paintings :) So I can't say it's must-visit museum but definitely, you will have a good time there." — Katerina on Tripadvisor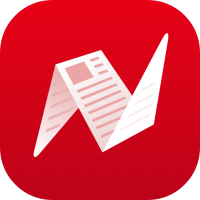 This is original content from NewsBreak's Creator Program. Join today to publish and share your own content.