NEW ORLEANS, LA — The Center for Resource Solutions has awarded Green-e® Energy Certification to Entergy New Orleans' Green Power Option.
Residential and commercial clients in New Orleans can use the Green Power Option to match some or all of their electricity demand with clean, renewable energy generated in Louisiana. Through the utilization of renewable energy certificates, users can now directly benefit from resources such as the New Orleans Solar Station and business rooftop solar sites (RECs).
RECs are essential to renewable electricity products because they represent the environmental qualities of renewable power sources such as wind and solar. Another method Entergy New Orleans is supporting the development of renewable resources as a power supply alternative is by offering consumers the choice to lessen the impact of their electricity usage through RECs.
"Our Green Power Option is just one part of our commitment to ensuring our customers have access to clean, affordable, and reliable energy," said Deanna Rodriguez, president, and CEO of Entergy New Orleans. "Entergy New Orleans believes in a clean and resilient future for New Orleans and we will help achieve that by continuing to offer new and innovative ways our customers can take advantage of renewable energy resources."
The Green Power Option program will be subjected to an annual independent verification of its supply and sales, as well as a review of Entergy New Orleans' marketing activities, as part of its Green-e® Energy accreditation.
Renewable energy products certified by Green-e® Energy are subjected to an annual third-party audit to ensure that they are not being double-sold and that customers receive the type and quantity of renewable energy they paid for.
"By certifying Green Power Option with Green-e® Energy, Entergy New Orleans is assuring its customers they are receiving renewable energy that meets the highest standards for quality and transparency," said Jennifer Martin, executive director of Center for Resource Solutions, which administers the Green-e® Energy program. "We are proud to support Entergy's new solar investments, which give its customers a 100% local solar option for the first time."
Green-e® Energy is the world's leading retail standard for high-quality renewable energy, as well as North America's largest and oldest independent third-party renewable energy certification. It assures that renewable energy distributed to customers of certified products comes from a fresh generation that was produced specifically for the retail market and is not sold again.
Green-e® Energy checks renewable energy supply and sales, as well as the correctness and openness of marketing and sales channels.
Entergy New Orleans has one of the most environmentally friendly power generation fleets in the country. Currently, roughly half of the energy consumed by Entergy New Orleans customers is clean, originating from non-carbon-emitting sources such as hydropower, solar and nuclear power. The carbon dioxide emissions rate of Entergy New Orleans is almost half that of the national average.
Visit Green Power Option | Entergy New Orleans | We Power Life for more information about Entergy New Orleans' Green Power Option.
Entergy New Orleans, LLC is an electric and gas utility in Orleans Parish, Louisiana. The company serves more than 200,000 consumers with electricity and more than 108,000 with natural gas.
The nonprofit Center for Resource Solutions (CRS) administers the Green-e® certification program, which is the premier independent consumer protection program for the sale of renewable energy and greenhouse gas reductions in the retail sector.
Green-e® Energy, a renewable energy certification program; Green-e® Climate, a greenhouse gas emission reduction certification program; and Green-e® Marketplace, a program that provides forward-thinking organizations with a simple, internationally recognized logo they can use to communicate their renewable energy and climate commitment, are all certification and verification services offered by CRS.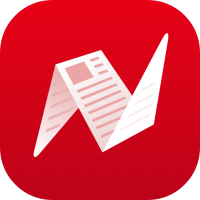 This is original content from NewsBreak's Creator Program. Join today to publish and share your own content.