NEW ORLEANS, LA — New Orleans, famously known for many things such as jazz, delectable beignets, and Cajun cuisine, is also a city that loves a good party.
From Mardi Gras to the Jazz Festival, the city appears to be celebrating something at all times.
As the city's most famous party district that provides a plethora of pubs and restaurants combined with pleasant weather all year, the French Quarter creates a pretty lively environment where people freely hang out most nights.
With their busy nightlife, it's hardly surprising that the city is more lenient than other states when it came to drinking regulations and liquor law. Alcohol is sold 24 hours a day, seven days a week, with no ban on Sunday morning.
Section 54-404 of the New Orleans Municipal Code enables anybody to carry an open container on public streets, sidewalks, and parks in the French Quarter. The legislation mandates a return to collegiate drinking utensils such as plastic cups and bottles that you might usually drink during a workout or receive from a take-out. However, glass containers aren't allowed, so strolling around with a bottle of wine in your hand is not a good idea.
In this city, drivers, in particular, should be cautious both for their own safety and that of others, as well as to avoid breaking the law. Open containers of any type are absolutely forbidden in the cars, even if it's not the driver who drinks them. The rule also applies to bicyclists who are striving to be more innovative with their forms of transportation.
Despite the prohibition against driving while intoxicated, some still manage to get around the law. Like the drive-in daiquiri business, as long as the daiquiri has a lid on it and the straw hasn't been poked through the cover, the container qualifies as closed.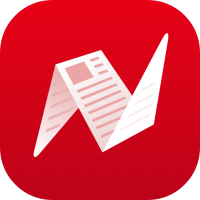 This is original content from NewsBreak's Creator Program. Join today to publish and share your own content.