Martha Dominguez de Gouveia/Unsplash
NEW ORLEANS, LA — The Bella Bowman Foundation commits $500,000 gift to Children's Hospital New Orleans' capital campaign, Extraordinary Together, for the construction of "Bella's Room", a three-room comfort suite designed to be a sanctuary for expert end-of-life care for the child as well as the entire family.
The Palliative Care program at Children's Hospital New Orleans, known as the Pelican Krewe, is an interdisciplinary team that offers additional support to children and families dealing with serious illnesses. As an oasis for patients and their families, Bella's Room will supplement the Pelican Krewe's level of care for patients and families nearing the end of life.
The Bella's Room Comfort Suite will be a three-room suite in the hospital for children and their families who require end-of-life care. The center room will be a medically safe place for the child to stay, an adjoining room will be a place for families to sleep and experience respite, and a third room will be a gathering place for extended family.
Bella's Room provides expert, compassionate medical attention, relieves the discomfort and stress of the disease, and gives the family psychosocial support and the time and space to make every moment the most meaningful.
The Pelican Krewe at Children's Hospital New Orleans is a Pediatric Palliative Care team of doctors, nurses, social workers, spiritual care experts, integrative therapists, and music therapists who care for the body, mind, and spirit of children and families suffering from severe illnesses.
Patients of any age and at any stage of serious illness can receive palliative care from the team. It is critical to support the treatment of underlying diseases while striving for the highest possible quality of life — making every day the best day possible.
Bella's Room is set to open in early 2022, with construction starting this fall. Children's Hospital Los Angeles' Pelican Krewe can be found at chnola.org.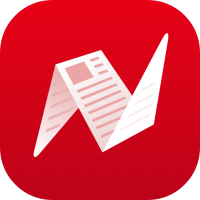 This is original content from NewsBreak's Creator Program. Join today to publish and share your own content.