Visit New Orleans/Facebook
NEW ORLEANS, LA — The Sazerac comes with a history for New Orleans. Should we compliment Antoine Amédé Peychaud, who mixed the very first Sazerac in his Royal Street pharmacy sometime in the 1830s? Or should we thank Thomas Handy, an 1870s saloon owner?
But the real truth behind the Sazerac—the first cocktail to come together—is dark and murky. Yet, New Orleans isn't wondering too much. They drink. The city's traditional mixture—being shaken, stirred, savored, and served, in bars all over the town. Raise a glass to New Orleans' past and a toast to some of the city's more famous cocktails. 
The story goes back to 1838. Creole apothecary Antoine Peychaud invented the Sazerac in his shop at 437 Royal Street. The name of the drink comes from Peychaud's favorite French brandy, Sazerac-de-Forge et fils. Being the most famous cocktail in New Orleans, you can enjoy some Sazerac at the Sazerac Bar in the Roosevelt Hotel.
The most popular drink with visitors to the French Quarter may just be the sweet red Hurricane, served with big old cherry and a juicy orange slice. The name for the drink came from the glass it's served in that resembles a hurricane lamp. This drink was created with rum at Pat O'Brien's bar during World War II when whiskey was hard to come by.
Café Brulot Diabolique, or "Devilishly Burned Coffee," was invented at Antoine's Restaurant in the late 1880s by Jules Alciatore, the son of the restaurant's founder. Alciatore was inspired by French bon vivants who would drown a sugar cube in Cognac and place it over an open flame before extinguishing it in a cup of hot coffee.
A Vieux Carre (pronounced VOO-kar-A) is a classic New Orleans cocktail that embodies the same timeless simplicity as the world-famous French Quarter neighborhood for which it was named after. It was created in 1938 by the historic Hotel Monteleone's head bartender Walter Bergeron. The cocktail's effortless execution includes part whiskey, part cognac, vermouth, and an assortment of bitters.
Which one would you like to try the most?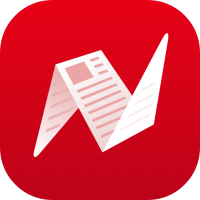 This is original content from NewsBreak's Creator Program. Join today to publish and share your own content.