Audubon Nature Institute/Facebook
NEW ORLEANS, LA — Audubon Zoo and Audubon Aquarium have proudly announced their achievement in placed as USA Today's 10 Best Readers' Choice Awards 2020, with Audubon Zoo ranked 7th and Audubon Aquarium ranked 6th for the award.
There were twenty nominees for the award. All of them were carefully selected by a panel of travel experts, and nearly all are accredited by the Association of Zoos and Aquariums.
Audubon Nature Institute President and CEO Ron Forman state his positive remarks on the achievement and address his gratitude to the community, "We're thrilled to be honored by the most meaningful judges we could ask for—our guests. The impact of the COVID-19 crisis has been devastating to non-profit, accredited zoos and aquariums across the country, including Audubon's, so receiving this recognition of our value to our community and the nation as we work to fully reopen to the public means so much to all of Audubon's staff and supporters."
Due to the COVID-19 pandemic, Audubon Zoo and Aquarium had experienced several changes in opening and operational hours. Audubon Zoo reopened on June 3, 2020 following a nearly three-month shutdown. Meanwhile, Audubon Aquarium of the Americas reopened on July 16, 2020, but it was followed by another four-month closure.
Audubon is reopening its family of parks and museum with strict health protocols of State and City public health directives, which put limits on attendance and operating activities. Advance tickets to the Zoo and Aquarium are required and can be reserved here https://audubonnatureinstitute.org/tickets.
Below are the lists of SA Today's 10 Best Readers' Choice Awards 2020 winners.
The following are winners for the "Best Zoo" category:
1. Cincinnati Zoo & Botanical Garden - Cincinnati
2. Fort Worth Zoo - Fort Worth
3. Omaha's Henry Doorly Zoo and Aquarium - Omaha, Neb.
4. Cheyenne Mountain Zoo - Colorado Springs
5. Nashville Zoo - Nashville Zoo
6. Brevard Zoo - Melbourne, Fla.
7. Audubon Zoo - New Orleans
8. Saint Louis Zoo - Saint Louis
9. Dallas Zoo - Dallas
10. Denver Zoo - Denver
The following are winners for the "Best Aquarium category":
1. Wonders of Wildlife - Springfield, Mo.
2. Ripley's Aquarium of the Smokies - Gatlinburg, TN
3. The Florida Aquarium - Tampa
4. North Carolina Aquariums - Multiple Locations
5. Texas State Aquarium - Corpus Christi, Texas
6. Audubon Aquarium of the Americas - New Orleans
7. Newport Aquarium - Newport, Ky.
8. Tennessee Aquarium - Chattanooga, Tenn.
9. Adventure Aquarium - Camden, N.J.
10. Mystic Aquarium - Mystic, Conn.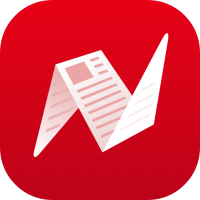 This is original content from NewsBreak's Creator Program. Join today to publish and share your own content.