The International & Regional Award-winning Butterfly Festival is back Saturday, September 4, 2021 from 11am-4pm in Oak Grove, Kentucky.  
Butterflies In The Commonwealth: Oak Grove's Annual Butterfly Festival Returns
The Oak Grove Butterfly Festival is one of the most popular events in the region year after year. 2021 should have been the 13th year of the Butterfly Festival; however, this year's event is being labeled as "the 12th Annual, Take 2", as the 2020 Butterfly Festival was canceled due to COVID.
About the Festival
The Butterfly Festival proves to be a fun, free, and educational event. Apart from education, families love the yearly stage show!
The Stage Show
The 2021 Stage Show comes from Dominguez Attractions featuring "The Globe of Death". The show is an extremely fast, death-defying act that'll certainly excite the whole crowd. Other shows performed by this multi-talented family include: magical illusion, stunt dogs, balancing acts, and more.
Experience The Butterflies
The interactive live butterfly experience will be provided by Milkweed & Honey farm of Clarksville, TN. You'll love seeing butterflies in each stage of life: live cocoons, caterpillars, and butterflies!
One of the event highlights is the live release of 1600 butterflies, which occurs at 4:00 PM on the Viceroy Berm. The butterflies hang out for the crowd to enjoy, followed by the beginning of their natural migration to Mexico.
Other Activities
Have you ever wondered what it would be like to soar through the sky like an eagle? If so, you're in luck! A zip-line will be provided at the festival by Southern Zip-Line Company. They will have your legs dangling and your heart thumping!
The 2021 festival will once again also feature arts & crafts, face painting, a balloon artist, photo booth, a bubble zone, and more.
While all activities are completely free, as there is no cost for admission or parking, you should still come to the festival hungry. Food will be available for purchase from one of the food trucks on site!
Location
The War Memorial Walking Trail, 101 Walter Garrett Lane, in Oak Grove, KY
Cost of Attendance
There is no admission for any age group - Oak Grove welcomes all at no charge!
About Oak Grove, Kentucky
Just off Interstate 24, Oak Grove is located on the boundaries of Western Kentucky and Middle Tennessee.  With a population of approximately 8,000, Oak Grove, Kentucky is less than four hours from Atlanta, Louisville, St. Louis, Memphis and Nashville. The quiet rural community is most popularly known as "The Hometown of  Fort Campbell", a bedroom community nestled outside the gates of the 101st Airborne Division. In addition, Oak Grove is surrounded by outdoor recreational areas, museums, music venues, antique stores, small-town festivals, and more. Visit and explore all that there is to see!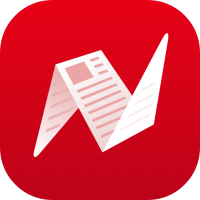 This is original content from NewsBreak's Creator Program. Join today to publish and share your own content.