Many of our beloved businesses in Louisville give back - a recent example is Emmy Squared, a popular spot for pizza in NuLu.
Popular NuLu Pizza Restaurant Joins Company-Wide School Supply Drive
Emmy Squared, a Brooklyn-founded pizza restaurant best known for its Detroit-style pizza, Le Big Matt burger, and handmade sandwiches, announced today the launch of Emmy Loves Education, a company-wide initiative to raise school supplies.
How It Works
Emmy Loves Education will run in all 13 Emmy Squared locations from Monday, August 30th - Friday, September 10th, allowing guests at all Emmy Squared locations to order from the menu of school supplies. The designated amount will then be added to guests' orders.
At the end of the drive, Emmy Squared will match the supplies in each market before donating the supplies to local beneficiaries in each of Emmy Squared's markets. Currently, Emmy Squared has 13 locations in New York City, D.C., Philadelphia, Louisville, Nashville, Atlanta, and their newest location in Charlotte.
Emily Hyland, co-founder and partner at Emmy Squared, is spearheading this charitable initiative with the support of the managers and staff at each of the 13 locations in 6 markets. Before Emmy Squared, Emily taught high school English within the New York City Department of Education. While no longer in the classroom, Emily remains committed to community and education and is excited to bring this initiative to life. Hyland hopes that Emmy Loves Education will help bolster needed classroom supplies as students and teachers transition back into the school year. 
"We are thrilled to launch, Emmy Loves Education, which we hope will become a yearly ritual for us wherein we, as a community, can provide much needed supplies to schools in our neighborhoods," explained Emily Hyland. "As a former public school teacher, I've experienced the need for supplies and been alongside the teachers who spend hundreds of dollars out of their own pockets to make sure their kiddos don't go without. Helping with supplies is an easy and simple way to support the amazing educators who work tirelessly to teach our little ones."
Guests are encouraged to "order" supplies while dining-in to be added to their bill at checkout. Items include college-ruled 1 subject notebooks, packs of #2 pencils, loose-leaf paper, Crayola® colored pencils, and Bic® ballpoint pens. At the end of the month, each respective Emmy Squared location will match the donations in full, purchase the school supplies, and donate them to a nearby public school on behalf of the Emmy Squared team.
Visit Emmy Squared, Louisville
You can visit Emmy Squared in the NuLu - East Market District of the city. Emmy Squared is located at 825 E Market St, Louisville, KY 40206.
Hours of Operation
Monday: Closed
Tuesday: 4 - 9 PM
Wednesday 12 - 9 PM
Thursday 12 - 9 PM
Friday 12 - 11 PM
Saturday 12 - 11 PM
Sunday 12 - 9 PM
When visiting, I recommend the Big Ang Pizza (house-made vodka sauce, ricotta, double pecorino, meatball, banana peppers), the Colony Squared (pepperoni, pickled jalapeños, honey), and the Chicken Parm Sandwich (tomato sauce, mozzarella, basil).
About Emmy Squared
Emmy Squared Pizza was founded in Williamsburg, Brooklyn in 2016. Offering quality ingredients and deliciously unique toppings, the Detroit-style pizza is marked by its square shape, crispy bottom, fluffy dough, cheesy "frico" crust and signature sauce stripes. The restaurant is founded on community contribution, inclusivity and hospitality, and extends that into every city it enters.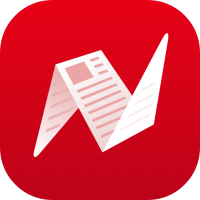 This is original content from NewsBreak's Creator Program. Join today to publish and share your own content.